BODEGA, A LATIN RESTAURANT PACKING A TON OF FLAVOR
Posted by Tayna Alexander on Wednesday, July 20, 2022 at 12:27 PM
By Tayna Alexander / July 20, 2022
Comment
BODEGA, A LATIN RESTAURANT PACKING A TON OF FLAVOR
Bodega is the first go to restaurant recommendation in St. Petersburg.
Opened 10 years ago, Bodega is the perfect spot for some quick service and outstanding Latin/Cuban Food. Bodega draws a crowd with lines out the door and people willing to wait for what they have to offer in Downtown St. Petersburg, Florida.
Bodega is a casual space that offers indoor and outdoor dining, yes you can bring your pup! Or your old dog…
The fan favorites at Bodega include the Lechon plate, mojo pork that is slow roasted for 12 hours served with grilled onions, rice, beans, maduros, and a ton of flavor. There is also the award-winning Cuban sandwich, with crunchy hot pressed Cuban bread, thicker roasted pork slabs with ham, sharp swiss and pickles.

Not a meat eater, don't worry…Bodega has great vegetarian and vegan options. They also served healthy fruit juices and smoothies. Check out the guarapo, a refreshing drink made with fresh juiced sugarcane and lime juice.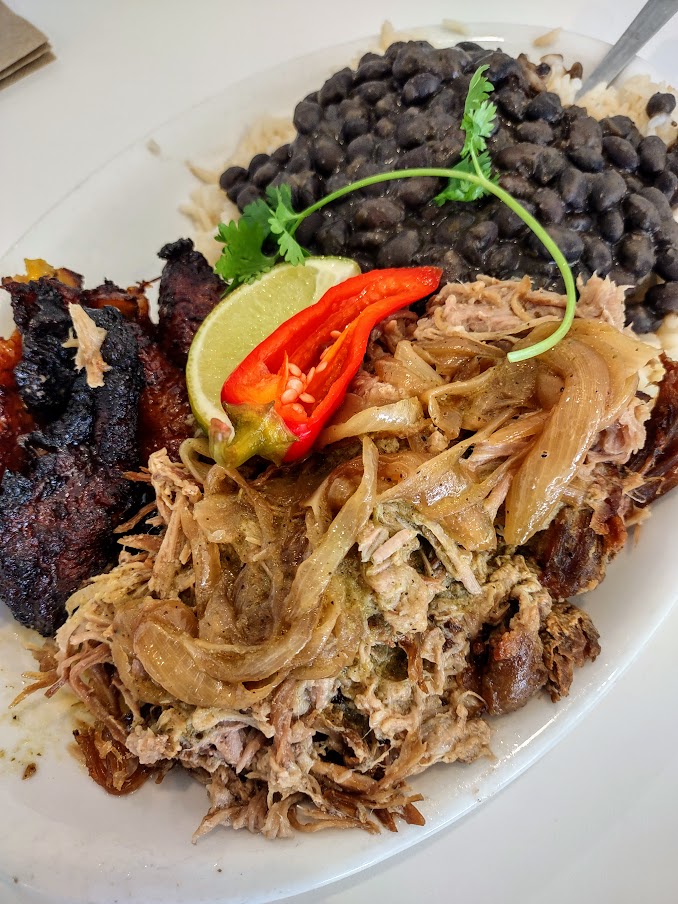 Bodega is located within the Edge District at 1180 Central Avenue, St. Petersburg. Read the owners story. The hours of operation are Monday, Tuesday, Wednesday, and Sunday 11am-9pm with additional hours on Thursday-Saturday from 11am-11pm
Pop in during those hours, you won't regret splurging at this tasty restaurant!
Contact Us to Buy in St. Petersburg, Florida