Conflict of Interest in Florida Real Estate is Dirty Little Secret
Posted by Eve Alexander on Monday, January 10, 2022 at 10:40 AM
By Eve Alexander / January 10, 2022
Comment
Real Estate conflict of interest is always downplayed, misunderstood, ignored or kept a secret. It is rarely talked about, not acknowledged, and for sure never admitted.
What is a conflict of Interest?
It is a situation in which a real estate agent in a position of trust has either a personal or business interest that makes it difficult to fulfill their duties to buyers or sellers impartially.
Instead of me saying that a conflict of interest is "difficult", a better description would be to say that it is "impossible"...because it is.
No one can serve two masters with conflicting needs. The seller wants the highest price and the buyer wants the lowest price. Then you have the broker in the middle...usually saying whatever it takes to keep each party content...that is the poster picture of a conflict of interest.
How would you feel if you had to defend yourself in court and learned that your attorney's law firm is also representing the plaintiff...the person that is suing you.
Of course you would have a problem with it! It is a major "conflict of interest", which is why even attorneys are not allowed to represent two parties with opposing interests.
Yet, this happens daily in many real estate transactions with one agent in the middle as a transaction broker, trying to keep both the buyer and seller content enough to not question much.
The main reason that most offices practice as "Transaction Brokers" is to release themselves of liability and make double commission.
There is no other reason for any broker to engage in this undisclosed conflict of interest, because there are other options that a broker could choose to practice which does not have a conflict of interest.
The agent could choose to only represent one side...
We choose to only represent home buyers and never sellers...we are never paid double commission because we like not having a conflict of interest.
Another Common Conflict of Interest in Florida is…
When the broker who claims to represent the buyer is pushing all their company listings first. Here is why they do that and what the problem is: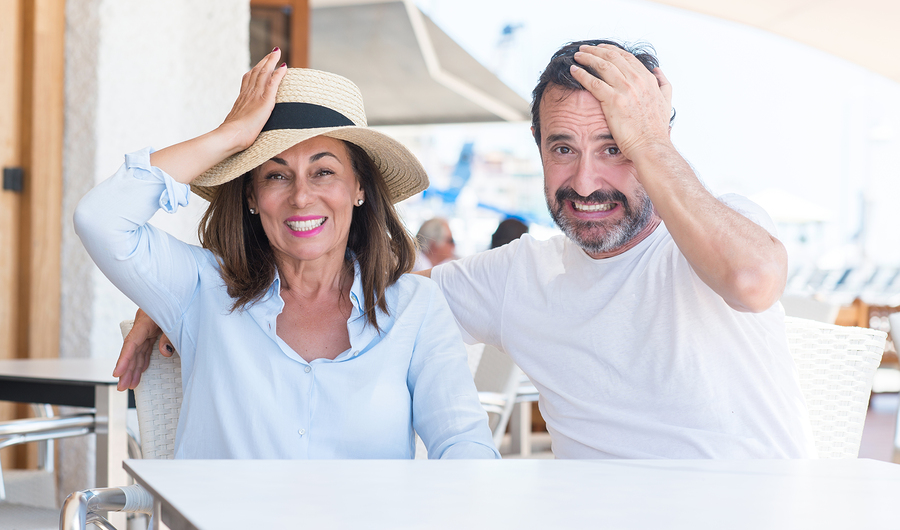 A traditional real estate office that lists properties already has an obligation to the seller to promote their property. That is what the broker promised the seller, when they listed the property.
That is how traditional agents get selected to list the property. Listing brokers promise the seller they will find a buyer quickly and sell the property for the highest price and most favorable terms for them.
At the same time, studies show that homebuyers think that the broker is on the buyers side...did no one explain it?
Benefits to the broker, (not the buyer) showing/selling their company listings first:
It looks good for their next potential seller listing.
The broker may be touted as a superstar in their office.
Broker may receive a higher commission split on this "in-house" transaction.
Brokers will not disclose this to the buyer/seller and yes, it is a conflict of interest.
Brokers control the complete transaction from contract to closing the way they "feel" like it should go down, with no fiduciary duties to either party.
Florida Home Buyers Need to BE-AWARE…
Florida is not like other states, where brokers must disclose to the buyer who they really work for. In Florida, you are pretty much on your own. There are no mandatory agency disclosures...none... zip, zero, zilch.
Since Florida does not have mandatory agency disclosures; brokers do not have to tell you that they are working for the seller.
This "no agency disclosure" requirement should be enough to scare every buyer…
In most cases, home buyers are not sure who the broker actually represents. The fact that most agents never tell the buyer that their legal obligation is for the seller's best interest...or that as a transaction broker, they have no loyalty to anyone, buyers naturally assume that the broker who is showing them homes is going to help them purchase a property for the best price and is on their side.
Not so...
If you do not have an Exclusive Buyers Broker working for you, you are at a disadvantage. Exclusive Buyer Brokers work in a Buyer Brokerage office that work only for home buyers, never sellers. No double talk. There is never a conflict of interest and no affiliate kickback.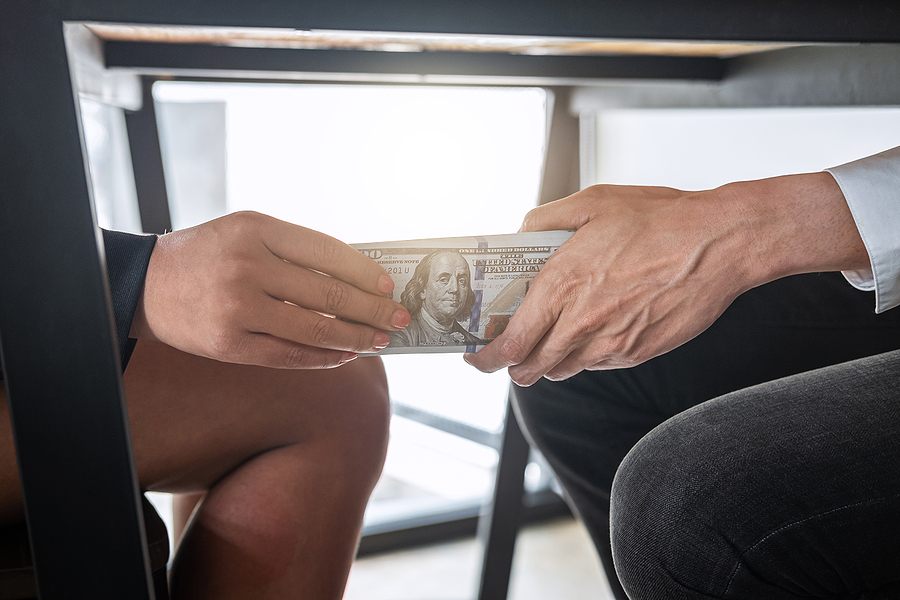 What is an affiliate kickback?
Another major conflict of interest...An affiliate is a company that wants to be on the referred/preferred list of a real estate company, sometimes in an ownership partnership.
While some parts of it are legal in Florida, many parts fall into Florida's "dirty little secret" category... illegal RESPA (Real Estate Settlement Procedures Act) violations.
Affiliate partners can be:
Title companies
Lenders
Appraisers
Home Warranty
Insurance
Inspectors
Handymen
Pool contractor
And more…
Inman News says that anti-kickback laws are full of loop-holes.
Per Inman News: "Kickbacks work like this: Home buyers rely on a real estate agent to walk them through the home purchase process and along the way they'll turn to the agent for advice about selecting settlement, insurance and mortgage service providers.
These providers rely on real estate agents for business referrals and some of the providers sweeten the deal by giving the agents cash, trips to Hawaii, fax machines and other financial incentives in return for those referrals. Agents who pocket these rewards are accepting a kickback that's illegal for both the agent and service provider.
The real estate industry over the years has devised elaborate loopholes to RESPA".
Yes, conflict of interest in Florida Real Estate is alive and well. In case you find this hard to believe, read on:
Several years ago, Fidelity was named in a federal class action lawsuit claiming that it paid thousands of illegal kickbacks to real estate agents. They had to pay a fine of $4.5 million fine...now that is a lot of kickbacks!
That means that there is some kind of kickback reward, money payment, gift, favor or benefit paid to the referrer, for recommending the services of an affiliate.
The last thing any consumer needs is to be pushed into using an "affiliate" simply because of the perk/benefit to the agent...and typically, you the buyer will never know.
Another major conflict of interest is the seller's agent pressuring the buyer to use "their" Affiliate Title company.
Who pays for title insurance is a negotiable item in the purchase contract. The seller can pay or the buyer can pay...whoever pays gets to control who works up the title documents and facilitates the closing.
I recommend that all buyers pay for their own title insurance and hire their own attorney, so that they are assured of document accuracy, and have the security of someone who is bound to legally protect them.
Lets face it, spending hundreds of thousands of dollars for a house is not the time to cheap out about paying for your own title insurance. It is part of the cost of doing business and a smart thing to do...
Title companies that are fed business from a seller's agent, will cater to the hand that feeds them. They typically will not actively look for or solve buyer issues, and in many cases they will even put seller charges on the buyers side.
Worst of all, they rarely follow the contract, because quite frankly...they don't bother to read it. That is something that title company clerks readily do admit.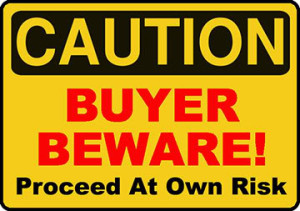 True story: One time I bought a property with 2 parcels and the seller agent's title company negligently only included one of the parcels in the sale. Luckily, I had hired an attorney, so I did end up receiving both parcels in the sale. My attorney had to fix the problem…
The craziest part was that the missing parcel was the access road to my property and the seller was trying to sell that piece to the neighbor. Can you imagine the problem it would be to fix after closing?
Lately, I am seeing more Title Companies releasing themselves of liability by "EXCLUDING" coverage for existing problems. Not only do they remove protections for the buyer from the title policy, some may then add endorsements to cover what they just removed...but with an additional $ charge to the buyer.
For example, I have witnessed Title companies exclude title insurance coverage for an existing encroachment and also exclude coverage for access to land-locked property.
The interesting thing about the land locked transaction was that the very same Title Company covered the same property access a few years prior.
One time I had a title company try to have my buyer sign a "hold harmless" agreement confirming that they will not hold the title company responsible for any mistakes.
Oh no, it did not get signed...
Florida home buying is different than other states...guidelines are murky and brokers are allowed to say they "represent" you, even if they are only a transaction broker who offers no Fiduciary duties: no loyalty, no confidentiality and no full disclosure.
The "limited representation" Florida State definition of a Transaction Broker only means that the buyer or seller is not liable for the acts of the licensee.
Read details here.
What part of that sounds like a real representation? None of it.
Like I stated at the beginning…"conflict of interest" is always misunderstood, rarely talked about and for sure never admitted.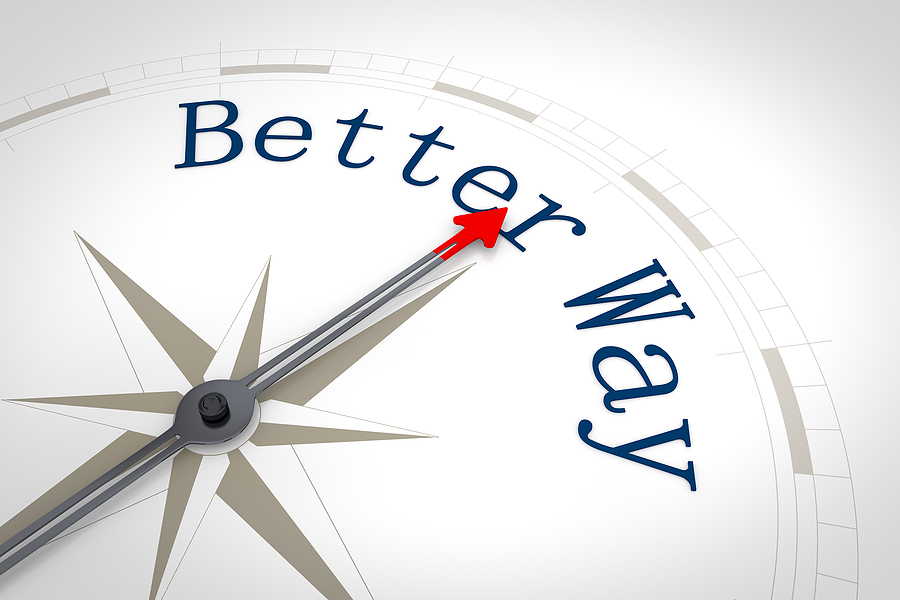 Buyers Broker of Florida does not have any conflicts of interest.
In order to not have any conflict of interest, we never represent sellers, never make double commission and never take "kickbacks" for referring to anyone's services.
We are an Exclusive Buyer Brokerage office that only represents the best interest of the homebuyer with 100% loyalty, 100% confidentiality, 100% full disclosure and experience.
Our commission is paid no differently than how any other real estate office gets paid...from the proceeds of the sale which comes off the sellers side at closing.
For honest answers to your hardest questions, call Buyers Broker of Florida for a no-pressure chat about your best home buying options. 727-202-9130.
We will be happy to hear from you and thank you for reading our article.