How Prepared Do Your Finances Need to be Before Making an Offer?
Posted by Eve Alexander on Thursday, March 3, 2022 at 6:52 AM
By Eve Alexander / March 3, 2022
Comment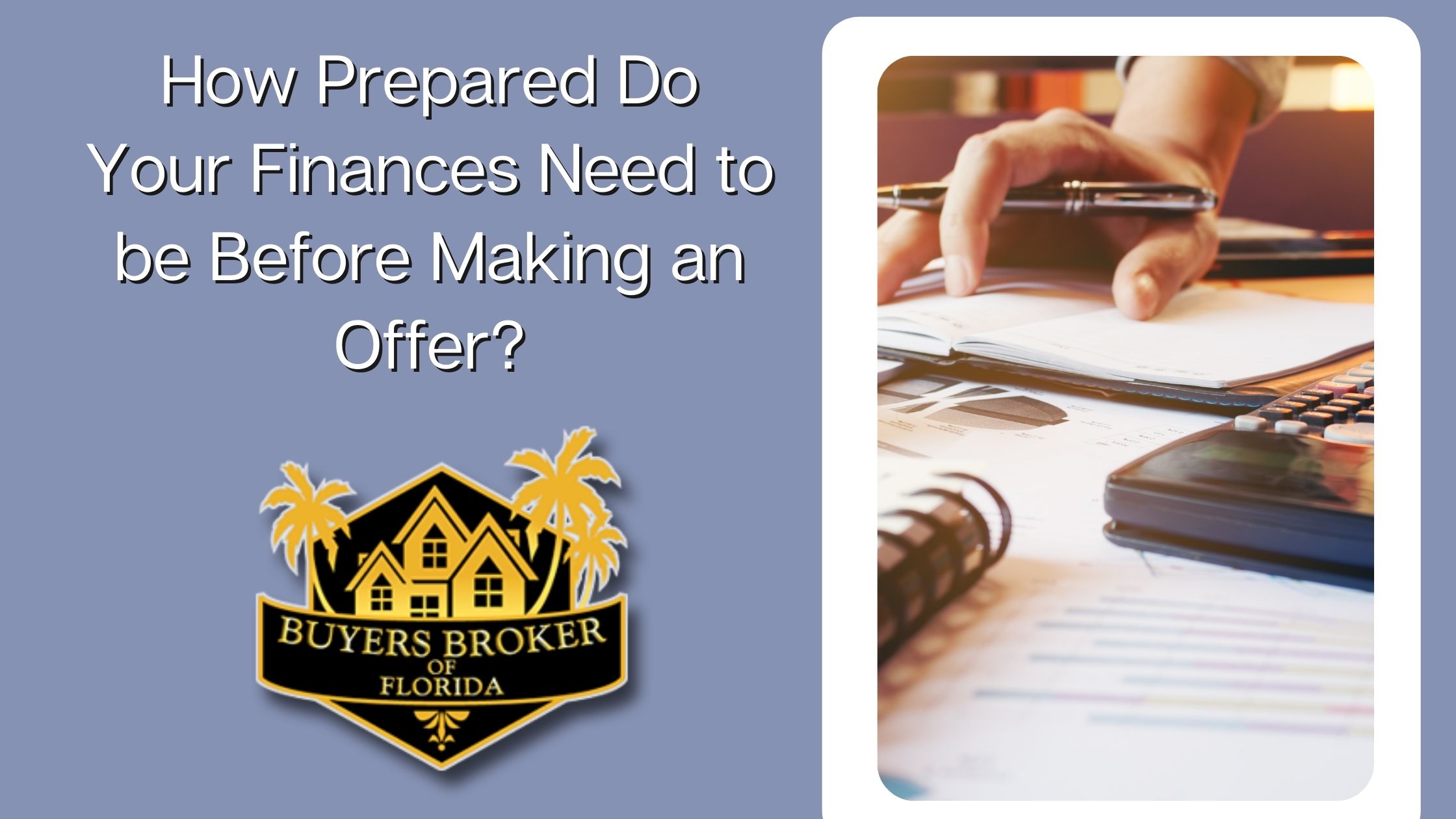 Preparing to buy a home, having your finances in order will make the transaction much smoother. When the housing market is considered a seller's market, having your finances well prepared is important to give yourself an advantage when making an offer.
The process of ensuring your finances is properly prepared can be a time-consuming feat. Getting a mortgage pre-approval. the lender will dig deep into your finances, they will ask questions, ask for documents that you may have to dig for yourself, may require letters to be written, and more. It's their job to examine your finances with a microscope to determine your creditworthiness.
Here are some valuable steps you can take to prepare your finances.
Review Your Credit
The mortgage lender is going to dig deep into your credit history, so dig deep yourself first. You will want to pull credit reports from each of the credit bureaus, Experian, Transunion, and Equifax. Ideally, you want to check your credit history 6 - 12 months before applying for a mortgage loan.
By pulling your credit reports, you can better understand your credit score and most importantly, you can check it for accuracy. If you find any errors, you will want to dispute those right away as a negative error will decrease your credit score.
Your credit score will not only determine if you are eligible for a mortgage but, will influence your mortgage rate as well. The higher your credit score the lower the rate, which is what you want. Most mortgage lenders require a minimum credit score between 580 and 620.
You are entitled to one free credit report per year from each of the credit bureaus. If you are ready to order your credit reports, you can request them individually, directly from each bureau or you can order all three copies from AnnualCreditReport.com.
Determine your Debt-to-Income Ratio
Mortgage lenders use the debt-to-income ratio percentage as a guide to determine affordability. The debt-to-income ratio is the percentage of your monthly income that goes towards your debts.
Mortgage lenders will generally require the debt-to-income ratio to be no higher than 36% to 43%, depending on the loan. However, there are situations that a lender will accept a higher debt-to-income ratio, but it is usually due to a high credit score or a large cash reserve.
Determining your debt-to-income ratio will help you determine how much debt you need to pay off quickly, before applying for a mortgage loan. Types of debts to pay down would include credit cards, car loans, student loans, etc.
The less debt you have, the more buying power you will have. Everyone would love to be debt-free but, being debt-free is not very common.
Save for a Down Payment
Down payments are required with most mortgage programs, VA and USDA loans do not require a down payment.
Conventional loans require between 3% and 5% for a minimum down payment, while FHA loans require 3.5%.
However, to avoid increasing your monthly payment, 20% is the magic number. For homebuyers that have a down payment of 20% or higher, lenders do not require them to carry Private Mortgage Insurance (PMI).
Upfront mortgage insurance, as well as a monthly fee, is required with an FHA loan.
Lenders require PMI for loans that do not include at least 20% to protect themselves if you default on your loan.
Keep in mind that you will also be responsible for closing costs in addition to your down payment. Closing costs will usually cost between 2% and 5% of the loan amount.
Evaluate Your Budget
Online mortgage calculators are an extremely helpful tool when determining what you can afford. This tool can vary slightly depending on the calculator you use, so checking more than one can prove helpful.
Once you have a clearer picture of how much you can afford, it's time to meet with a mortgage lender. Lenders will appreciate the work you put into determining how much you can afford. You will likely be better prepared to provide them with the required information, so they can do their evaluation and extend you an offer.
In Conclusion
Buying a home is the largest purchase most people will ever make in their lifetime. It is not a quick or easy process, the more prepared you are, the smoother the process will be.
Preparing your finances is probably the most time-consuming and can be the most stressful part of purchasing a home. Once your finances are lined up and your mortgage program is secured, you can focus your attention on finding your dream home.
For all Tampa real estate and services contact our office today. We are Tampa Buyers Broker - ONLY