Lakewood Ranch the Top Selling Community
Posted by Tayna Alexander on Tuesday, July 18, 2023 at 1:45 PM
By Tayna Alexander / July 18, 2023
Comment
Lakewood Ranch the Top Selling Community
The Biggest Seller!
Lakewood Ranch is located in the Tampa Bay Area, on the Gulf Coast, just about 20 minutes east of Sarasota and Siesta Key.
Lakewood Ranch is mostly located in Brandeton in Manatee County. There is a portion of Lakewood Ranch that straddles into Sarasota County. Lakewood Ranch is the convenience of being between Tampa and Sarasota.
Best Selling Master-Planned Generational Community
Lakewood Ranch was recognized as the best-selling, master-planned generational community in the country for 5 years in a row by RCLCO and John Burns, two independent real estate consulting firms.
What is a Master-Planned Community?
A "master-planned community" (MPC) describes any new community that plans where homes will be located in relation to other elements of a community, including schools, retail, businesses, recreation, and natural habitat.
A MPC also provides homeowners with peace of mind because it lays out a clear plan for infrastructure (such as roads and amenities), as well as sets a standard for maintenance as the community grows.
Lakewood Ranch is unique
It has been under the control of one family for over 100 years.
From day one Lakewood Ranch was meant to symbolize the values of ranch life, a respect for the land, the importance of community, and a commitment to doing what we say we will do.
This master planned community made a commitment to open space, diversity of experiences, home choices for all ages, and proximity to day-to-day conveniences as key beliefs of the planning framework.
Lakewood Ranch is large, covering over 33,000 acres or about 50 square miles (bigger than Disney World). The community encompasses 10,000 acres of lakes and 150+ miles of trails throughout the 20+ villages, each with different home style and amenity options. The villages range in size from 250-5,100 homes. Currently 18 of the 33 villages are actively selling new construction homes, and two of those villages are 55+ communities.
Families big and small, first-time buyers and empty nesters alike have the choices here to buy a home that's right for them at any moment in their lives. There is a variety of homes to choose from...single family homes, townhomes, and villas all within a wide price range. Lakewood Ranch has over 90 model homes, 19 builders, hundreds of floor plans including multi-generational options and main-floor primary suites. You can choose a village that is gated or non-gated, one that has maintenance-included, and homes equipped with a broad range of amenities, and lifestyle programming.
Each village has an HOA fee. What's included in the fee differs from village to village. Generally, the fees cover neighborhood amenities, common area maintenance, some lawn care and irrigation. Fees vary on the size of the village, the level of maintenance, types of amenities, and type of home. Fees range from $100-$650 monthly, with most fees between $100 to $300 per month. Lakewood Ranch also has a CDD fee called a stewardship fee. It provides road infrastructure, maintenance of common landscaping and parks and trails. Its like a city tax for the larger community, which goes toward keeping Lakewood Ranch pristine.
The proximity to shops, restaurants, and dining is part of what makes living in Lakewood Ranch special. From casual to upscale dining, cafes, gas and grocery, beauty services, fitness, and specialty shops, everything is around the corner and never far from home. Three hundred shops and eateries, with more coming, are located throughout the 3 main neighborhood services centers.
Lakewood Ranch Main Street offers stylish boutiques and international restaurants and outdoor cafes. You can also catch a movie at Lakewood Ranch Cinemas.
Main street has elements of the ideal town center…..open-air environment creates a unique place for strolling and shopping, special events, and festivals all year round. 8100 Lakewood Ranch Boulevard, Lakewood Ranch, FL 34202
The Green at Lakewood Ranch is the town center located closest to the northern villages of Lakewood Ranch. The Green is a 37-acre development with more than 2 dozen businesses, restaurants, and apartments. 11525 FL 70 E Lakewood Ranch, FL 34202.
Waterside Place at Lakewood Ranch is a regional waterfront center located in the Sarasota County Village of Waterside. The town center includes apartments, restaurants, shops, and offices. Waterside Place has programmed events calendar which includes weekly Sunday Farmers Market, Ranch Nite Wednesdays, live music and cornhole tournaments. 7500 Island Cover Terrace, Lakewood Ranch, FL 34240.
Forty percent of Lakewood Ranch acreage is designated for open space, recreation, 9 community parks and 150+ miles of trails, you are bound to find something new to explore. Wind around paths and boardwalks through wildlife habitats, lakes, and shaded oak hammocks. Take a shot at disc golf, take your dog to the splash dog park. The parks feature a variety of activities from pickleball, volleyball, and skate parks.
Lakewood Ranch is about fostering friendships and inspiring community. Residents of every different interest have formed groups and clubs to socialize, learn and bond with each other. With over 60 clubs, you are likely to find your tribe.
There are groups and clubs for every desire from watching pelicans to riding Pelotons, and newcomers are always welcome with open arms.
The Lakewood Ranch Premier Sports Campus has every field sport under the sun for athletes ranging from youth to professional, tournaments and practices. The Campus is 140 acres of celebration-seeded grass, 23 mixed-use fields, and endless fun for all. International, national, state, and regional events have all taken place here. The Campus isn't just for sports, family-friendly events like outdoor festivals and movie nights are also hosted here.
You can't have such a grand community without having the Lakewood Ranch Golf and Country Club. The club offers championship golf and world-class sporting facilities that blend with the comfort of good friends, great food, and beautiful surroundings. This award-winning club, recognized locally and nationally for excellence in golf, dining, clubhouses, and club experience. Membership is open to all and includes 3 championship courses, state of the art golf academy, 2 award winning clubhouses, 2 golf practice facilities, new app for booking tee times logging your scores and dining reservations, a full social calendar, 20 court tennis center, 12 pickleball courts, 24-hour fitness center, 70 weekly fitness classes, 2 heated pools, bocce ball and tournament croquet courts, and kids' camps.
Dive into the experience of Polo at Lakewood Ranch has been hosting exhilarating polo matches at one of the most beautiful settings since 1991. The Sarasota Polo Club has 170 acres of perfectly manicured grounds, seven world-class polo fields, and a regulation size-arena. Join thousands of fans for exciting polo action, opening parade, live national anthem, theme weeks, half-time entertainment, food, drinks, and the classic divot-stomping.
Even before the foundation was laid for the first home in Lakewood Ranch, land was set aside to make great schools a cornerstone of the community. Parents can choose from several daycares and preschools, with a variety of programs to best support their children. The top-rated public and private primary, secondary, and charter schools offer a unique approach to education and consistently earn prestigious accreditations. Lakewood Ranch is home to 10 campuses of higher education, with an emphasis on business, vocational, culinary, and medical programs.
»» Download Lakewood Ranch Community Brochure
Lakewood Ranch has beaches. It gives residents options to spend time at some of the nation's award-winning beaches. Siesta Key, Lido Key, Longboat Key, Anna Maria Island are only 15-18 miles away from Petersburg, Clearwater, and others as well. The powder-soft sands and bright bluRanch. You can easily take a day trip to some of the great beaches as the waters of the Gulf Coast are ideal for relaxing, paddleboarding, parasailing, boating, and fishing.
"For nearly three decades, Lakewood Ranch has fostered a sense of place, community, and belonging. Our diversity of experiences, access to nature and services, and top-quality schools and healthcare are all here to be enjoyed today. That is reassuring for home buyers in this more uncertain market," said Laura Cole, senior vice president of LWR Communities, LLC.
Lakewood Ranch has become a thriving community while giving residents the confidence to know that infrastructure, landscape and road maintenance, and stewardship of the land are well planned for. This strong foundation has been built for years and as more families call the Ranch home, there will be even more unique experiences and opportunities to offer residents. Today Lakewood Ranch has become a way of life, and it's why it has become a favorite place to call home.
Lakewood Ranches in Bradenton is always a good choice for home buying as everything there is new…which means the latest and greatest.
To view, make offers or purchase a home in Bradenton or any other areas surrounding Tampa Bay, let us help you make the right choice. 727-202-9230.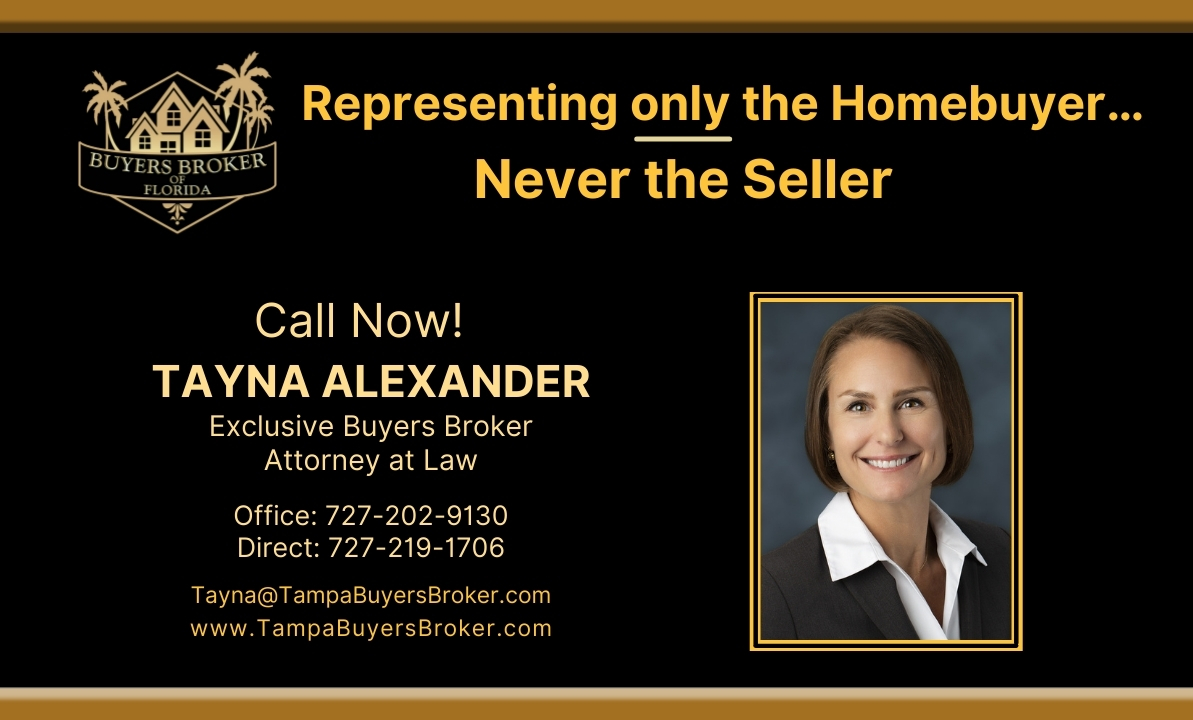 CHECK OUT THE LAKEWOOD RANCH HOMES FOR SALE
Contact a Lakewood Buyers Broker Today!