Moving to Sarasota Florida...Start Packing!
Posted by Tayna Alexander on Saturday, June 17, 2023 at 8:00 AM
By Tayna Alexander / June 17, 2023
Comment
Moving to Sarasota Florida…Start Packing!
Sarasota is thought to be derived from a Spanish term meaning "a place of dancing". This Florida Gulf Coast city is just south of Tampa Bay with a lively arts scene, gorgeous beaches, and a growing business district. Sarasota has become a magnet for people looking to relocate.
Sarasota is located along the Gulf of Mexico about an hour south of Tampa. Sarasota covers around 15 square miles of land in Sarasota County.
The population estimate is nearly 55,000 with a median household income of around $56,000. However, Longboat Key, a lovely stretch of beach just off the Sarasota coast, the median income is a little more than $108,000.
Sarasota is a wonderful place for both retirees and families ready to flock to the beautiful beaches, abundant recreational and cultural amenities as well as warm weather. Here the sun is always eager to make an appearance and you are sure to get about 250 sunny days a year.
Daytime highs from November through April are around 70 to 80 degrees. In 2021 U.S. News & World Report honored the city as the best place to retire in the U.S., naming its variety of restaurants as an attractive draw. Sarasota isn't just for retirees, it's the top place to live in Florida for all ages, landing among the top 10 places to live in the U.S.
World Famous Fine Sand Beaches, Calm Waters and Incredible Sunsets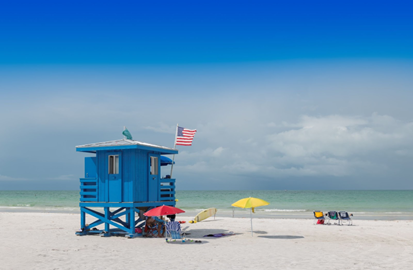 Sarasota has some of the most beautiful beaches in the world.
On Sarasota's more than 35-mile stretch of sand and surf you will find some stunning gems.
Six barrier islands hug the coastline, with bright white, sugar soft sand, perfect sunsets, each beach with its own distinct vibe.
Longboat Key is 12 miles long featuring resorts, beach cottages, and seaside hotels, as well as established residential areas with beautiful homes alongside the intracoastal canals that lead out to the open Gulf. A charming downtown district has restaurants, shops, and beach bars.
Lido Key is easily accessible from downtown Sarasota and offers three main beach areas. North Lido Beach is more secluded, with limited parking and no amenities. Lido Beach is popular for tourists and locals looking to relax in a lively setting with restrooms, concessions, and a public pool. At the tip of Lido Key, South Lido Park offers views of downtown Sarasota and the Gulf of Mexico and is equipped with a picnic area and a nature trail.
Siesta Key has consistently ranked among the best beaches in the U.S. and the world. Here you'll find a busy area with shops and cafes in the village. You will also find a park, tennis courts, along with a playground for the kids. At Crescent Beach, you can enjoy climbing along the Point of Rocks surrounding the tidal pools and coral reefs. At Turtle Beach, boat docks and picnic areas make it a family favorite.
Venice Beach is a place beach goers may find a treasure or two as it sits atop a fossil layer, 30 feet deep and filled with fossilized sharks' teeth. Besides artifacts, Venice Beach offers pavilion-shaded picnic tables and a waterfront café. If you have your pup with you Brohard Paw Park is the county's only dog-friendly Beach.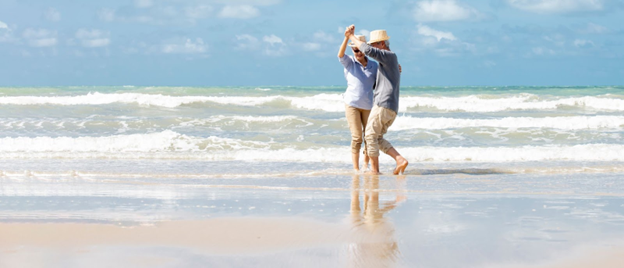 Casey Key is located between Sarasota and Venice. This narrow island is home to Sarasota County's oldest public beach, Nokomis Beach (the area's most coveted real estate). This exclusive island is home to many celebrities. Head to the North Jetty Beach Park for bird watching, fishing, hiking, and picnic spots.
Art and Culture is just as prevalent as the Beaches
Aside from the gorgeous beaches there are plenty of things to do in Sarasota. The John and Mable Ringling Museum of Art offers 21 galleries of European paintings as well as Cypriot antiquities and Asian, American, and contemporary art. Beyond the visual art, the museum also hosts regular theater screenings, lectures, and more.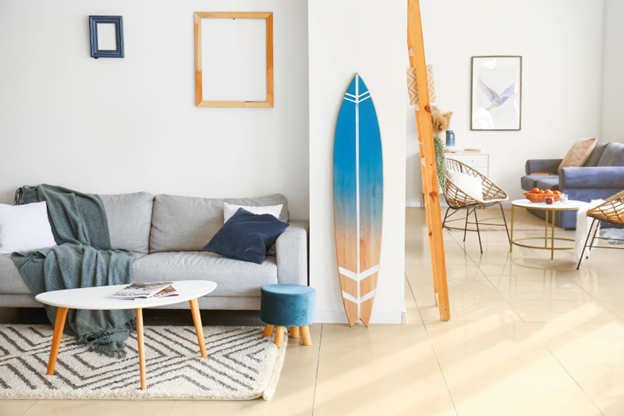 Sarasota is also a major cultural destination with a vibrant art scene. Creativity thrives from the elegance of the Sarasota Opera House, the Sarasota Ballet and the Asolo Repertory Theatre to Sarasota Contemporary Dance, the Sarasota Cuban Ballet School, the Circus Arts Conservatory, and the famous Sarasota Film Festival. One of the most interesting neighborhoods to visit in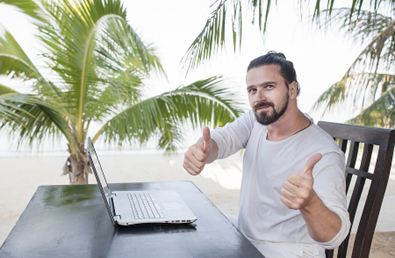 Sarasota is the Towles Court Artist Colony, a downtown district of bungalows on brick-lined streets.
This community was founded in the 90's as a place to live/work for artists. Today the Colony is filled with vibrant art galleries and studios, salons, cafes, art therapists, teachers, and more. The best time to visit for first timers is during open studio night.
The Van Wezel Performing Arts Hall regularly hosts concerts, comedy shows, musicals, plays, and dances year-round.
Nature Attractions makes a great Day Trip
Mote Marine Laboratory and Aquarium opened its doors in 1955 and has since grown into one the largest marine research labs in Florida. Here you will encounter everything from manatees to sea turtles, and even a trip into virtual reality.
Sarasota Jungle Gardens is a great place to bring your kids. Want to see a flamingo in person? The daily animal shows, and petting zoos are sure to make the kids happy, while the tropical relaxing walkways will make the parents happy.
The Marie Selby Botanical Gardens have two campuses: one in downtown Sarasota and the other in Osprey. The beautiful gardens are filled with plant life, history, walkways, and community events.
Famous Shopping Near Beaches and Waterfront Homes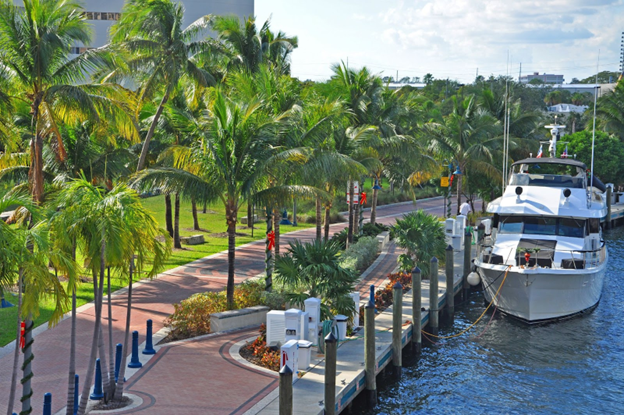 St. Armands Circle is a luxurious shopping center located on St. Armands Key. with statuary palm trees and patios, it's the perfect place to grab lunch or sip on a margarita or two while you watch the sunset.
Sarasota Areas and Neighborhoods
The typical home value in Sarasota in March 2023 was $625,000, a 27% increase over the prior year. Prices vary depending on where you want to live. Many consider any of the beach communities mentioned above the best place to live in Sarasota, but those homes come with a hefty price. Longboat and Siesta key have typical home values over $3M with many properties stretching into the multi-millions.
The mainland has plenty of great neighborhoods. You may want to venture outside of the Sarasota Beaches where there are more available and affordable properties.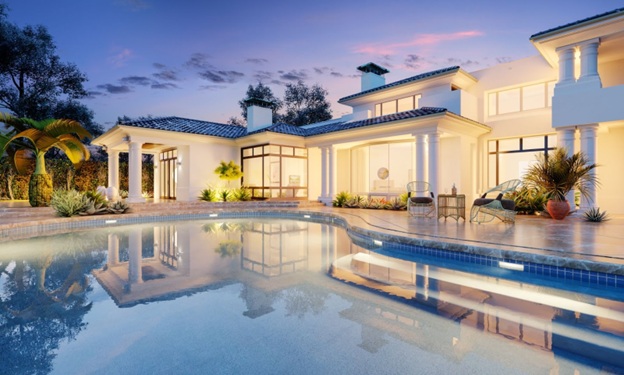 Downtown Sarasota has walkable neighborhoods that stretch out from all sides of the downtown area, offering side streets with vintage bungalows and bayfront condominium towers with stunning views. Single Family Homes and Condos start at around $1M.
Venice has been honored as one of America's top places for living on the coast by Coastal Living Magazine. Venice offers a relaxed beachy lifestyle with a touch of class. The city was designed as a master-planned community and many of its original 1920s homes have been restored to their original beauty. You will find an abundance of shopping and dining options on Venice Avenue. Venice homes prices are more affordable than their counterparts with homes coming in around $500K.
At Lakewood Ranch families can find their home in one of the 20+ distinctive villages, among the nation's highly rated planned communities. This area is newly developed with new construction, businesses, golf courses, schools, and every possible amenity you can think of including the Sarasota Polo club. Your average home in Lakewood Ranches can cost you $500,000 to a more upscale home at $7,000,000.
Other Sarasota neighborhoods worth and nearby areas to explore include Bradenton, Heritage Harbor, Manatee River District, River Forest, Rosemary District, Southgate, Southside Village, and Wellen Park.
Top Nationally Ranked Schools

Another great perk about living in Sarasota is the schools are outstanding. Serving more than 43,000 students, Sarasota County Schools earn high ratings, coming in second place among districts in the state according to Niche. Pine View School is ranked as the second-best overall school in Florida, No. 24 in America, and No. 1 in Sarasota County high schools. Sarasota Middle school ranks No. 3 in the county by Niche, thanks to its focus on academics and less-than-average-student-teach ratio of 16:1. Southside Elementary School and Bay Haven Elementary are the two historic schools built during Sarasota's earliest days and they are both still making their mark. Today, Bay Haven is called Bay Haven School of Basics Plus, and it's a magnet school recognized as a National School of Merit and a "Five Star School" for 10 years.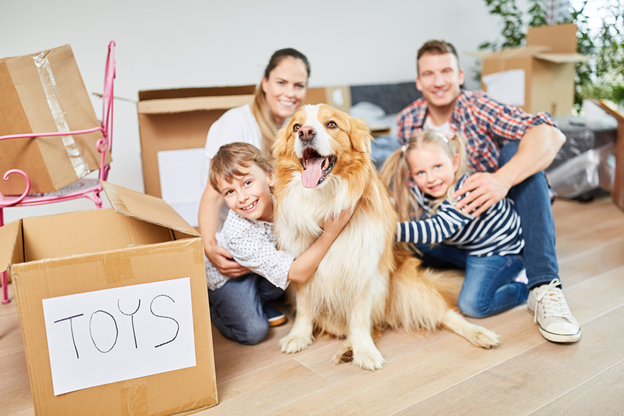 Sarasota Memorial Hospital Ranked Best in Country
Sarasota has an excellent healthcare system. It is home to four hospitals, all which have received recognition for the excellent care they provide. When it comes to intensive care facilities, Sarasota Memorial Hospital is consistently ranked one of the best facilities in the country. Families of all socioeconomic backgrounds can benefit from the wonderful healthcare system in this city.
You couldn't find a better list of reasons to live in Sarasota. Sarasota offers award winning beaches, tons of things to do, a vibrant arts scene, quality schools, and quality healthcare.
For a TRUE Buyer Brokerage Office that represents ONLY Homebuyers, call us 727-202-9130.