The Dumbest Things I have Heard a Builder Say...on a New Construction Home
Posted by Erika Phelan on Wednesday, September 7, 2022 at 2:30 PM
By Erika Phelan / September 7, 2022
Comment
As Buyer's Brokers, we have front-row seats on home buying both for resales and new construction.
When we apply our experience, the real estate laws and common sense, sometimes the builder's approach does not make any sense.
Let's get to the list…buckle up!

1. "You cannot attend the Buyers Home Inspection because you will get Electrocuted".
Yes, true story and I get that it is almost too crazy to be real…but that is exactly what happened. I was literally kicked out of a home inspection on a home that was 100% finished. Already built. Move in ready…closing next week.
The buyer and I attended their final inspection on the home when we were rudely told to leave. After refusing to leave, the head Construction Manager told me to leave because "I may be electrocuted". He said the inspector may open the electric panel and we might accidently touch the wires.
Now, that made me really want to stay…hmmm…what were they hiding?
2. "Your Inspector Needs $1,000,000M in Auto Insurance Coverage before they will be allowed to do the new home inspection"

This is a ridiculous request, and the builder could not explain why it was needed. However, I did my due diligence and searched for a home inspector that had an over-insured car.
Sure enough, no one had that high amount of car coverage. I mean no one.
Ironically, the builder recommended one specific company that they would approve because supposedly they have a million dollar car coverage. When the recommended inspector parked her car in the driveway during the inspection, I asked whether she had $1M in auto insurance, and the answer was "No".
This is just a tactic for the builder to prevent a buyer bringing in someone that may nit pick any deficiencies. What's wrong with having a picky inspector?
Build it correctly and no one will have to nitpick…
Besides, I bet none of the potential owners driving through the community have $1,000,000 in auto coverage. Auto coverage has nothing to do with inspecting a new home…it is just an excuse to eliminate a home inspection.
3. Builder is Requiring the Buyer to Get an Appraisal Way Too Early…4 Months before closing.
The contract that the buyer signed with the builder does require an appraisal to be done at a certain time.
Thank goodness the buyer was using her own lender, because if the buyer was using the builder lenders, that request would have been implemented right away as the builder lender is always in the pocket of the builder.
I told the top administrator this request was not in the buyer's best interest because we were in a rising market. The property would be worth more in 4 months' time. Buyer did not comply with the builder's request.
By waiting, the buyer did not have to worry about a short appraisal. Not only did the property then appraise easily for purchase price, but the $110,000 pool also appraised.
Related: What to know about hiring a real estate attorney
4. "Builder demands an additional $50,000 Deposit because the buyer spent too much at the Design Studio"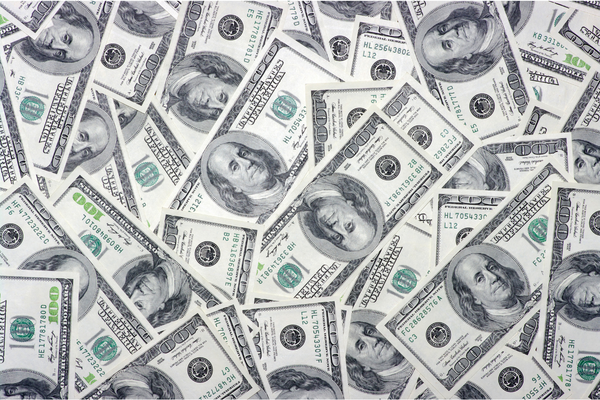 The buyer went to the Design Studio and spent $150,000 in Design Options on a $350,000 Townhome. The buyer then followed the contract and paid the deposit that was due.
A few days later, I received a call from the VP requesting another deposit of $50,000 to minimize the builder risk. This request was clearly outside the terms of the signed contract and the buyer was not obligated to comply.
Just because the builder wants something, does not mean that the homebuyer is obligated to do it…which is why it is best to allow your broker or attorney to review these requests first.
5. "Inspections are a Waste of Money" says the Builders Salesperson".
New construction sales agent tells my buyer that home inspections are a "waste of money". Why would anyone care if the buyer spends their own money for inspections? What are they hiding?
This builder and project manager also claimed that they never heard of a "Slab & Frame" Home Inspection and that the buyer is not allowed to inspect for that anyway.
Builder only wanted one final inspection. They did not want anyone looking to see if everything was being built to code.
6. "Buyer cannot get the HOA Documents until after the Buyer Signs the Contract
That is putting the cart before the horse and not logical.
HOA' docs are full of rules and regulations, so why would any builder provide these to a buyer after they sign a contract? I can only guess why; maybe so that a buyer cannot find any negatives until after they agreed to sign the contract.
What if there were specific HOA rules that do not work for the buyer? ( like rental rules, number of pets etc) Is it just "too bad" for the buyer?
7. "Builder is going to charge the buyer for theTile Offset pattern (fancy installation), even though it is a simple installation with no fancy pattern."
Buyer's were purchasing the wood plank tiles which are laid only one simple way. The Design Consultant however wanted to charge the buyers for a fancy pattern, even though they never lay it like that.
The buyers took this up with the head of the Design Studio and found out they were being duped. It should have never been charged. I admit it's not unusual for a builder to charge for every little thing, but this story stuck with me over the years.
8. "You must pay your Escrow Deposit before we will send you a Contract to Sign"
Think about the contracts you have signed in the past…
Buying a car? Leasing an Apartment? Did you pay for these items upfront before you had a chance to read the contract and fine print you would be signing? I bet not…
Buying a home is a big purchase, why would a buyer pay hundreds of thousands of dollars for a new home without knowing the contractual terms they will be agreeing to?
I bet most buyers without a Buyer's Broker would have compiled with no questions asked. We always arrange to review all the contract paperwork first, before the buyer writes a check.
9. "We need to approve your Loan Commitment before we will allow you to continue in Contract"
This buyer was using their own lender, not the builder's lender.
After we received a signed contract, the sales person tells the buyer they have to approve their Loan Commitment, which I thought was odd. So the builders rep (with no mortgage experience) checks the Loan Commitment and decides to make some changes.
Keep in mind the Loan Commitment and the details are determined by the individual underwriter. The buyer has no control over this, and this condition has no bearing on a buyer's ability to qualify for a loan.
I did some investigating and found out the builder requires this ONLY if the buyers do not use the builder's lender. Otherwise it was not required.
Biased for sure, totally unnecessary and a slick way to get the buyer into the builders circle of control. Besides the builders agents are not mortgage brokers and should not be reviewing any mortgage documents.
To make things even worse, there is nothing in the contract that allows the builder to even question a loan commitment. The buyer's obligation was met when the Loan Commitment was provided. Absolutely!
10. "If you use your Own Title Company, You cannot get the Keys until the Deed is Recorded"
You have to understand the homebuying process, to know how outrageous this is.
To begin with, the BUYER is paying for the title insurance so they get to choose which title company is used. It is unlawful for anyone to force the buyer to use any particular title company.
In a typical transaction, the buyer has to attend closing, sign closing papers, transfer the money to pay for the home and then get the keys.
However, unless the title company records the deed the same day (which most don't), buyers could have to wait 2 to 4 weeks after closing to get the keys. Yes, the buyer is being penalized for hiring their own title company.
None of this is in the contract…
Imagine that, buying a home, paying mortgage, taxes, insurance, and you cannot move in because you cannot get keys.
I would say this could be legally challenged and why it's a good idea to hire an attorney as part of the home buying process.
Title insurance on new construction is always paid by the buyer and RESPA ( Real Estate Settlement Procedures Act) does not allow anyone to tell the buyer who they must use.
This is another tactic for a builder to get a buyer to use only their affiliated services.
11. "Your inspector cannot inspect for "Cosmetic Issues"
Seriously? Common sense says that on something that is brand spanking new, there should be no cosmetic issues.
"Cosmetics" could mean paint touch ups, missing paint, colors that don't match, scratches, paint splatter, chips, drywall issues to name a few.
Buyers do not realize that just because a home is brand new, does not mean it will not have a long list of items to touch up, redo, repair or finish...
One of the most debated repairs on a new construction home are cosmetic issues. This is important to know, because cosmetics are not covered under the builder's warranty after you move in, so it's important to make sure that they are identified and fixed before closing.
We still did the cosmetic inspection anyway....
Our Buyers Broker of Florida Team has loads of experience and many more stories about the things that buyers don't know when they buy a new construction home.
Working with an experienced Buyers Broker is priceless. Most other agents don't truly understand what is considered acceptable practice. More importantly, they are not comfortable speaking up for you, the home buyer, so they just let issues go and hope no one notices.
Home Buyers have rights too, and we know every one of them…
Call or Text 727-202-9130 to speak to an experienced buyers broker.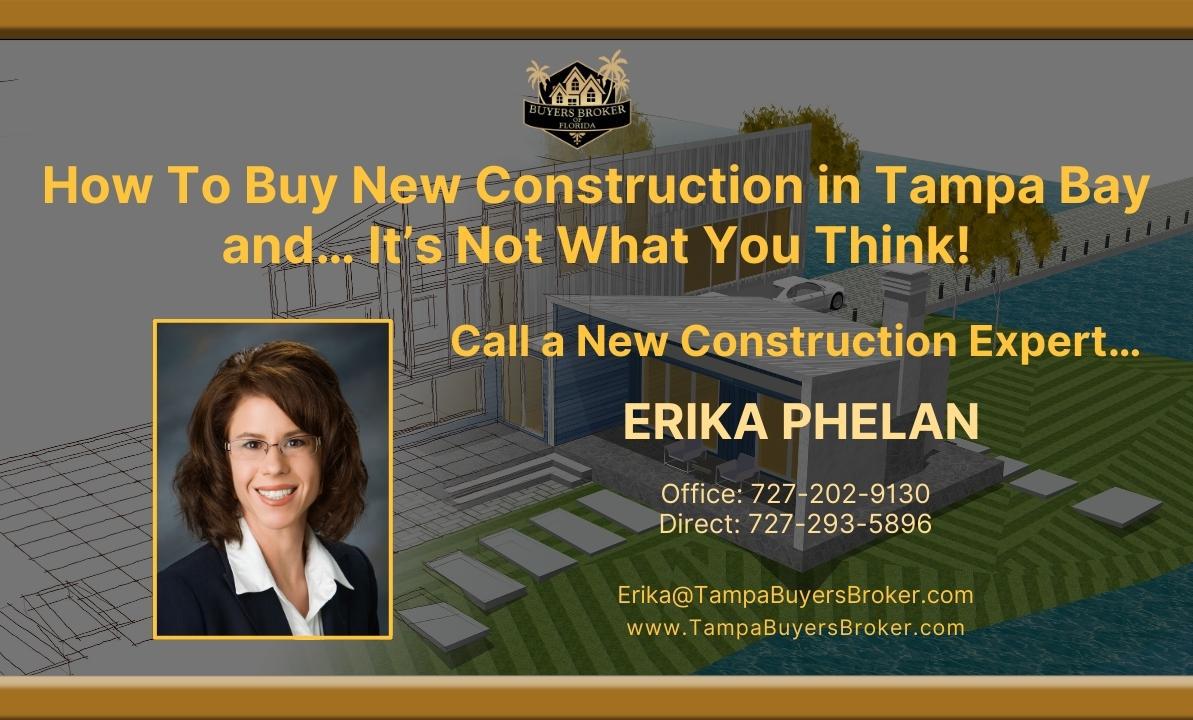 For more information on Tampa homes for sale or services from your Tampa buyers broker or St. Petersburg real estate agent, give us a call below at anytime!