The History of Tampa's Ybor City
Posted by Tayna Alexander on Tuesday, July 11, 2023 at 2:30 PM
By Tayna Alexander / July 11, 2023
Comment
THE HISTORY OF TAMPA'S YBOR CITY
YBOR buildings reflect the charming brick exteriors of converted cigar factories, in homage to the area's history as the Cigar Capital of the World.
Ybor City, pronounced EE-bor, is a historic neighborhood just northeast of Tampa Bay's historical and cultural roots developed in Ybor City.
In the early 1880s, Tampa was an isolated village with a population of less than 1000 and a struggling economy. During that time Vicente Martinez Ybor, moved his cigar-making operation from Cuba briefly to Key West then to Tampa after purchasing 40 acres of land. Cigar making was a specialized trade and Tampa did not possess a workforce able to man the new factories. Ybor built hundreds of small houses to attract employees mainly from Cuba, Spain, and Italy.
For the next 50 years, workers in Ybor City's cigar factories rolled hundreds of millions of cigars annually. Ybor houses, J.C. Newman Cigar Company, which is the last factory in the US making hand rolled cigars.
Ybor City is a National Historic Landmark District.
Several structures in the area are listed in the Nation Register of Historic Places. In 2008, 7th Avenue, Ybor's City's main commercial passage, was recognized as one of the "10 Great Streets in America" by the American Planning Association. In 2010 Columbia Restaurant, Florida's oldest restaurant, was named a "Top 50 All-American icon" by Nation's Restaurant News magazine.
The city of Ybor is a great place for history, arts, dining, and entertainment.
YBOR History, Arts and Culture…
To learn more about Ybor City's history visit Ybor City Museum State Park. The museum, located in the historic Ferlita Bakery, traces the rich cultural history of Ybor City and the cigar-making industry. The museum has self-guided exhibits with written and audio information and a video presentation. The ornamental garden can be rented for events or parties after regular park hours.
Centennial Park is a 2.5 acre park located in Ybor City. The park is valued as a place of rest as well as honors those who helped make Ybor what it is today through a display of statutes and plaques. Centennial Park is a perfect location for several events, which includes the year-round weekly Ybor City Saturday.
Ybor Art Studio offers all kinds of classes including ceramic sculpture, pottery, oil painting, watercolor, drawing, digital, mixed media, jewelry, glass fusion, stained glass, fiber arts, and printmaking. For youth they offer summer specialty camps with themed week-long full day and half day camps.
Ybor has its own baseball museum called the Tampa Baseball Museum. Al Lopez became Tampa's first Major League player, manager, and Hall of Fame inductee. His childhood home is now the place where he welcomes fans to baseball heritage. In this home, 89 professional players and baseball greats from Tampa are honored, along with those who shaped them: the early leagues and spring training, sun-soaked fields in West Tampa and Ybor City, World Series-winning little leagues teams, and coaches with deep rosters.
The Latin Quarter is the Bay Area's only National Landmark Historic District. Over a century ago it was home to thousands of new arrivals from Spain, Italy, and Cuba. Today Ybor builds on that rich past with an array of history, heritage, entertainment, and excitement.
Tampa is Ranked # 4 where people are moved to during First Quarter 2023
Food Drinks and new Flavors
Start with a Cuban Sandwich, as the menu staple takes its name from the immigrants who sustained Tampa's cigar factories. The Tampa Cubano is pressed and grilled, with fillings of Cuban mojo roast pork, Spanish Ham, Italian salami, Swiss cheese, German dill pickles and mustard, all between two slices of Cuban Bread. Best places for a Cuban Sandwich are La Segunda, Carmine's, or the Columbia Restaurant.
The Columbia Restaurant was founded 1905 and is Florida's Oldest Restaurant.
The restaurant seats 1,700 guests in 15 dining rooms across an entire city block. As the oldest restaurant in Florida, it is also the largest Spanish restaurant in the world. They are serving their famous Columbia's Original 1905 salad and Ybor City Devil Crab Croquettes as well as traditional Latin dishes like Arroz Con Pollo and Ropa Vieja. Don't miss an opportunity to dine at this unique place.
If you want some extra excitement, make sure you are a dining guest when they perform an authentic Flamenco show. For more info on Columbia Restaurant click here.
Italian food? Check out Casa Santo Stefano, an authentic Sicilian restaurant. The restaurant is housed in a former 1925 Ybor City Macaroni Factory and much of what they serve from wine to cheese to the salt on your food is imported from family businesses in Sicily. For more info on Casa Santo Stefano click here.
Cigar City Cider and Mead invites you in on a different taste of Tampa Bay's growing craft-brewing scene. Here in the heart of Ybor City, ciders and meads are brewed with Florida grown ingredients that are 100% natural.
If grain hops are what you crave, Coppertail Brewing, Bastet Brewing and Barrie Haus Beer Company have become local craft beer favorites.
2023 Bankrate Ranks Tampa, St. Petersburg, Clearwater the hottest housing market based on home appreciation and low unemployment rate.
Entertainment and music in Ybor City
There is no better way to experience Ybor City than at street level on foot. The most popular and active street is 7th Avenue…full of bars, clubs, restaurants, and shops.
A better way to explore is a walking tour which allows you to explore the many layers of history that make up the fabric of Ybor City.
Take a Ybor City Walking Tour, Downtown Walking Tour, Downtown Ghost Tour, or Downtown History Tour.
Ybor City's live music scene is plentiful. Originally built in 1917 the Ritz has served the Tampa Bay Area with plenty of entertainment. This event and concert venue is big, making it popular for five-star music acts to visit. From DJs to famous rappers, The Ritz is a good place to find your favorite music acts.
Ybor City locals love Crowbar, it is a crowd favorite to see live shows. Any day of the week find some type of music from Karaoke Mondays, Liter Night Tuesdays, and Old Dirty Sundays-their locally famous DJ night.
Showbar has been named the Happiest Place on 7th. The talented piano entertainers are one the best shows you've ever seen in Tampa Bay. This dueling piano bar is such a fun atmosphere and a great stop for a night out in Ybor. For more info on Showbar click here.
Improv Comedy Theater is the place to experience comedy in the Tampa Bay area and not only because of the wonderful talent. The Improv space inside the Centro Espanol building is an incredible restoration and renovation of an original theater with balcony seating. It is a performance space that will take your breath away. The Improv Comedy Theater and Restaurant at Centro Ybor is the perfect place to start off a memorable evening of fun.
If you need help getting around town, take advantage of the TECO Line Streetcar System. The TECO Line is a 2.7-mile electric heritage streetcar line connecting Downtown Tampa, Channel District, and Ybor city. Service is free seven days a week and access stations every 15 minutes. For a stop guide click here.
Interested in Living Near Ybor City or Downtown Tampa? Check out the YBOR homes for sale listed below.
Interested in other areas? Call us for the housing scoop for all of Tampa Bay and a free customized home search sent to your e-mail.
Buyers Broker of Florida 727-202-9130.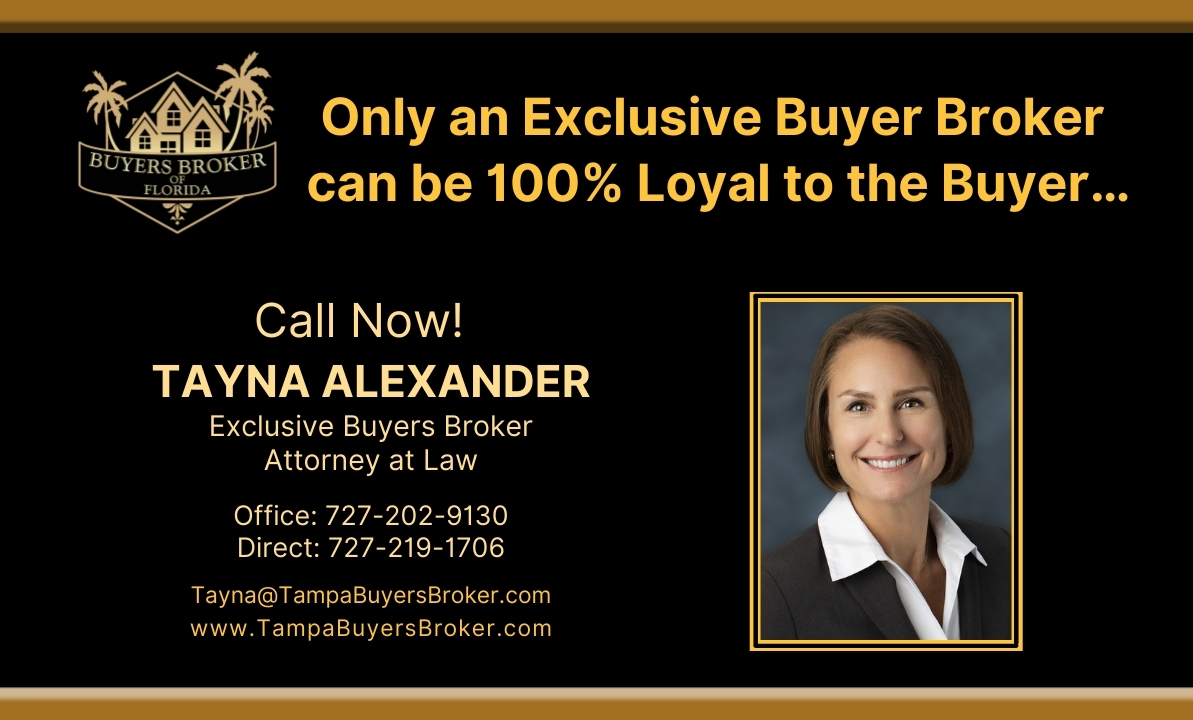 Homes for Sale Downtown Tampa