What is an EBA? The Smart Choice
Posted by Eve Alexander on Saturday, November 26, 2022 at 2:58 PM
By Eve Alexander / November 26, 2022
Comment
What is an EBA? The Smart Choice
An EBA is an Exclusive Buyers Agent: a real estate agent who specializes in representing only buyers, never sellers, and works in an office that ONLY represents buyers.
An EBA is a buyer representation expert…less than .001% of agents nationwide have this specialty niche.
An EBA provides undivided loyalty for the buyer; you will always have a Real Estate partner on your side.
An EBA will tell you everything about the property; positive or negative.
An EBA will keep all pertinent information about you confidential; never giving up your bargaining position.
An EBA will show you all properties available without having any conflict of interest.
An EBA has access to all properties plus more…any MLS listed. Property, For-sale-by-owner, New construction and Foreclosures.
Related Articles:
Compare Exclusive Buyers Agents with other Florida Real Estate Agents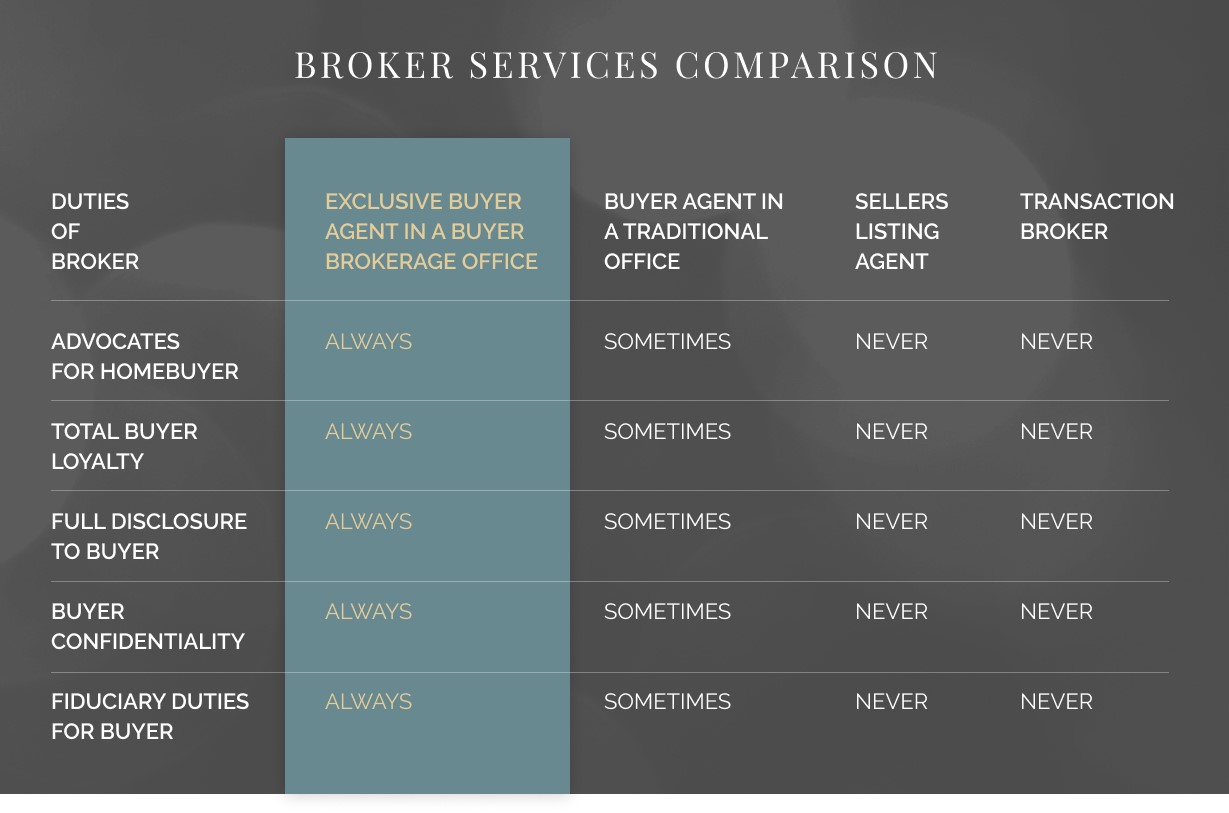 Hiring an EBA to represent you on your next home purchase is the smartest decision, recommended and endorsed by:
»»»Consumer Reports, Money Magazine, Orlando Sentinel, US News and World Report, Kiplinger's Smart Money,Agency Law Quarterly, Mobility Magazine...and even HUD.«««
For expert service, please contact our EBA office as it will be our pleasure to work with you. Buyers Broker of Florida 727-202-9130.
Learn more about Exclusive Buyers Agents and Home Buyer Representation
Schedule a Call with an Exclusive Buyers Agent