What You Don't Know About Your Title Commitment!
Posted by Erika Phelan on Tuesday, April 25, 2023 at 7:00 PM
By Erika Phelan / April 25, 2023
Comment
What You Don't Know About Your Title Commitment
Your Title Commitment is typically overlooked and always misunderstood…
Home buyers spend so much time searching for the perfect Tampa home, and worrying about the details of their financing, that they forget to have their title commitment reviewed…actually most buyers have no clue what it really is.
Buyers fail to understand the importance of making sure someone qualified reviews the title searches, title commitment, and the survey. This shows what rights you, as the buyer, will have for the property, or maybe what rights you might not have...
Unless you have an attorney representing you to handle and review all your title work and closing documents, these details will not be apparent and typically will be missed.
Licensed Brokers are not allowed to act as Attorneys to give legal advice on your title commitment and closing documents. Which is why it is always smart that you hire a Real Estate Attorney to make sure that all your documents are correct… do not assume that a title company chosen by the seller's agent will be reliable. There are often mistakes and the State of Florida will not help you.
Keep reading so you will have basic knowledge of what to look for:
Title Commitment vs. Title Insurance
A title commitment is a document that the buyer receives from the title insurance company underwriter. It is a promise that you will be issued a title insurance policy with the terms and conditions outlined in the title commitment.
The title insurance policy is insuring you as the policyholder for loss payable under the title insurance. This is issued to you shortly after closing.
The title agent typically has access to several national insurance companies and will pick one for your transaction. Not all title insurance policies are equal. They are rated similar to car insurance. Ideally you want an "A" rated title insurance underwriter.
Who Checks on my Title Commitment?
Either you or your attorney. The title company should provide the title commitment to your trustworthy Buyer's Agent or your Attorney or directly to you during the transaction. Sometimes, the title companies forget to pass that along to the home buyer as in the case of new construction homes.
We have had the builders title companies never provide it to the buyers. So it is important for a home buyer to be on the lookout for it.
Many buyers are not aware that the Florida FAR/BAR contracts give the buyer 5 days to review the Title Commitment and object to anything that is incorrect or not favorable to them. Buyers are not knowledgeable enough to detect problems with the title commitments, which is why it is priceless to have a real estate attorney for review. Florida title companies have a reputation for being "shoddy".
Problems can include dates, wrong sellers and buyers names, seller conveyance issues, inaccurate legal descriptions, and too many exceptions in the policy, which reduces your title insurance protection coverage.
Many title companies today outsource title searches to another continent where quality control is non-existent. We recently had one title search that came back as "no information available".
The error was because the title company put the legal description in as 1-2-3-4-5-6-7 instead of the legal folio number. Luckily, the attorney reviewing the docs picked up the mistake and had the search redone. This is another example why reviewing your title work is important.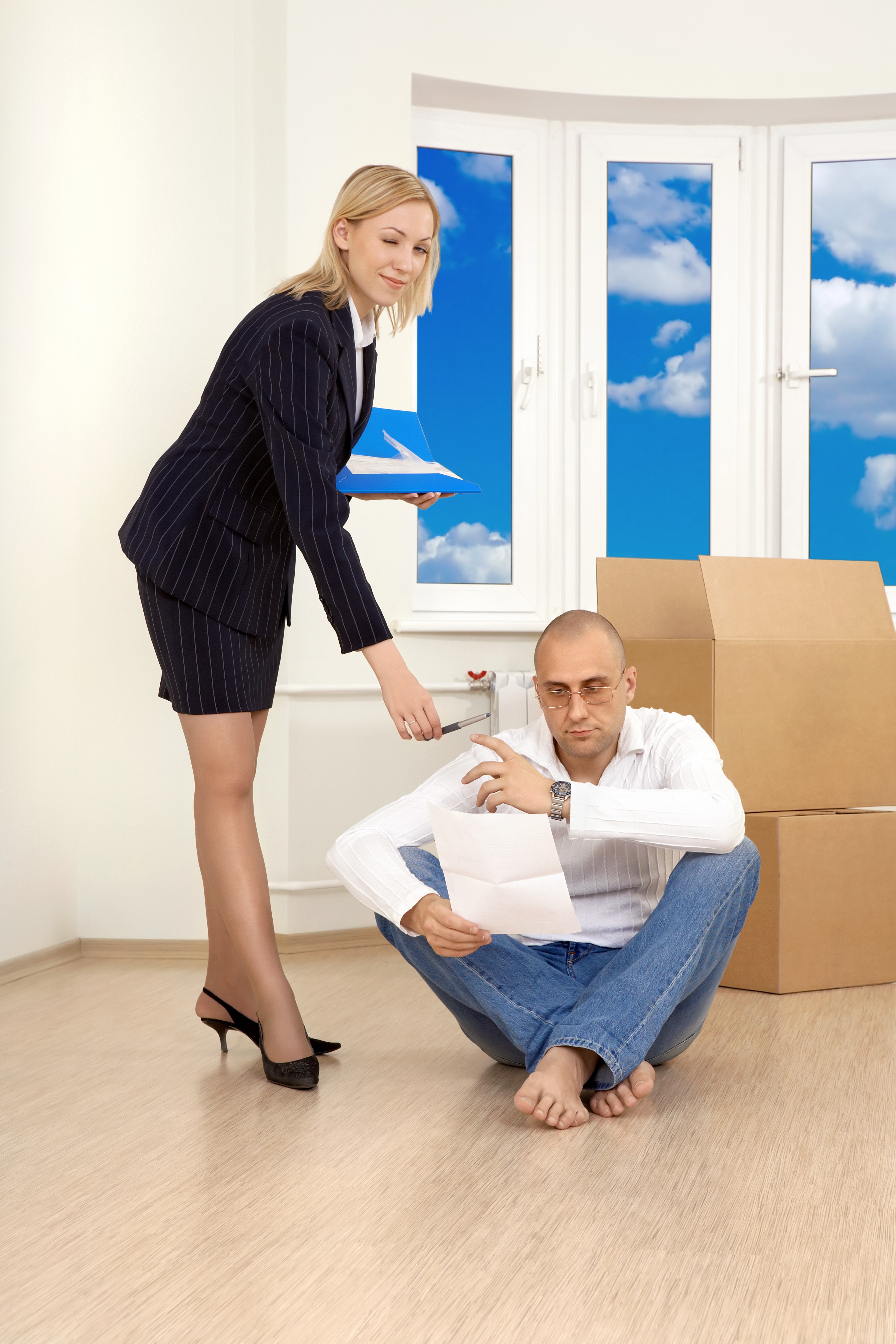 Simple explanation of a Title Commitment
The title commitment is composed of three sections:
Schedule A: This has the effective date, owners of policy (buyers name and lenders name) the insured amounts, legal description, and type of interest being insured in subject property. This should be reviewed for accuracy, so there are no mistakes or typos or anything that will make you lose your protection.
Schedule B-Section I Requirements: This section deals with paying off items such as mortgages, liens, taxes, judgements, HOA fees. It also records the deed, mortgage, and survey. The title agent must complete these requirements for the title policy to be issued correctly.
Schedule B-Section II Exclusions: This is what the policy will NOT cover.This is a very important part of the title commitment and many times a "shocker" to the buyer.
These are called "exceptions" to the policy and are in fact exclusions to the title commitment. They are excluded from coverage under the policy. That means that the title policy will not cover the items listed as "exclusions".
Some exclusions could be important to the buyer such as a property easement, encroachments, a current lease, unpaid taxes or recorded restrictions. Just because you close does not mean that everything is A-OK.
Not all Title Insurance Policies are Alike
Title Insurance companies do not strive to issue policies with the most coverage for a home buyer. Instead of researching exclusions and removing them, they issue a reduced quality policy. Let's face it, we have yet to find insurance companies that want to pay claims, so why would they take extra time to give you better coverage? The answer is that they don't.
There are a handful of standard "exceptions" that can be removed during a buyer's objection period. In addition, there are others that can be removed with more investigation. This is the reason to hire a real estate attorney to handle on your behalf.

Can you remove all "exceptions" from a title commitment?
Unfortunately, there are some exceptions that do stay. Buyers need to be aware of others that will not be removed such as encroachments or easements. With these the buyer will either need to accept, request the seller fix, or renegotiate.
We recently had one where the pool and part of home was built into three easements. Not only would these be exceptions to the title commitment and policy, they could devalue the home or become a future problem for the home buyer.
It's extremely important home buyers do not overlook title commitments as you may have an issue with the property, you did not expect.
Can a Buyer get a better Title Insurance Policy?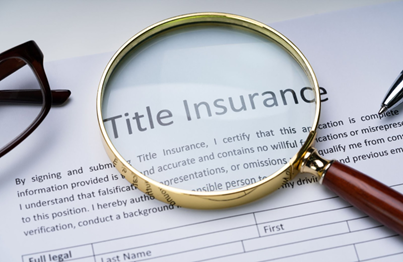 Yes, you can.
A Florida licensed Real Estate or Title Attorney are the ones that are qualified to make objections to the title commitment and get you a better title insurance policy at closing.
The key is to have an attorney or title agent remove as many exceptions as possible and thoroughly review the ones that cannot be eliminated. This will give you broader insurance coverage and more ownership rights on the property.
Clearing exceptions is not typically something that title agents want to do as it creates more work for them and simply put…they don't work for you.
We are seeing more title companies place exclusions on the title commitment and then charge an extra endorsement to cover ensuring what they just excluded...
Surveys and Exceptions
Don't Forget to Order a Survey…
A property survey is a digital drawing of a piece of land showing the physical features, house location, dimensions, and property boundaries. The Florida FAR/BAR contract also stipulates that the Buyer has 5 days to review the survey for any objections.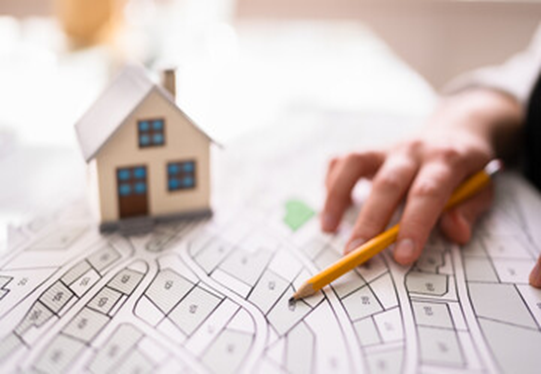 In addition, the title company is required to provide it within 5 days of closing, unless specified otherwise. Despite these requirements, many title companies do not provide a copy of the survey until the buyer signs documents at the closing table…and then they say it is not their job to read the survey.
Most title companies do not review the survey for the buyer because they do not understand it and besides they are not working for you…
Reviewing the survey ahead of closing is very important because:
It can tie "exceptions" on your title insurance such as easements or encroachments

It documents the physical location of your home in the specific lot.

In addition, the survey addresses the property use, flood zones, boundaries, and setbacks.

The survey also reports (in very small letters) items the survey does NOT cover.
The Dumbest Thing I heard a Title Agent say:
"You don't need a survey because you are paying cash". This is the worst piece of advice I have ever heard.
Most importantly: with an accurate survey, your title insurance also insures your lot. In addition, a survey also confirms you are buying the correct parcel without any surprises.
Here are 2 true stories: as told to me by a survey company:
Story 1. Buyer buys a waterfront lot for cash, does not request a survey because the buyers are confident that they know where the boundary is. A couple of months later the buyers decide to build on it, so they order a survey only to discover that the entire lot is in the lake with no dry land at all. Yes, seriously.
Story 2. Buyer buys a brand new construction townhome unit on a beautiful conservation lot. He does not get a survey, because his agent (also) told him that since he was paying cash it was not needed. After closing, when the buyer tries to move in, he learns that the town home that he thought he was buying was not the one he actually bought. That unit was on the other side of the community backing up to the main road.
Moral of the stories: Whether you are paying cash or doing a loan, you need a survey.
Is the seller's old survey good enough?
Unless a survey is being provided by the builder for a brand new home. It's always best practice to order a brand new one. Sellers often forget what structure has been added to home and lot over the years.
Plus, did you know that in order for the survey company to do it accurately they need to have a copy of the Title Commitment. Surveyors only receive them 20% of the time. When ordering a new survey, you can request to submit the Title Commitment as well. Surveys are a nominal cost and are needed in order to avoid financial loss and surprises.
Who Orders the Survey?
The title company will order the survey from a company they use. Buyer are welcome to use a company of their choice. It's best to make sure they are reputable, licensed, and insured.
A real estate purchase is a huge financial investment; hiring an attorney will help minimize your risk. Be sure to request your title commitment and survey for review ahead of closing. Buyers Broker of Florida will make sure that you are aware of your options so that you have a successful transaction with no tears after closing.
Call us, we really do care 100% about your needs…727-202-9130.