Florida Home Buying Services Compared
Home Buyers in Florida have many choices for choosing an agent or broker. In fact, Florida has 455,000+ licensed Real Estate people which is more than any other state in the US…the catch is that less than .001% of Florida licensees can legally represent buyers100% of the time on all properties.
Since Florida does not have mandatory agency disclosures, the broker isn't required to tell the buyer who they really work for…that leads to confusion and misconceptions as the home buyer usually assumes that the broker showing the home is actually going to help them negotiate a better deal…not so.
Of all your choices, working with an Exclusive Buyer Brokerage gives you full fiduciary duties along with the highest level of ethical duties and advocacy...we even put that in writing for you.
We are dedicated only to your home buying needs and want to earn your business. Please compare services and choose wisely… We look forward to speaking with you and making your day brighter. 727-202-9130.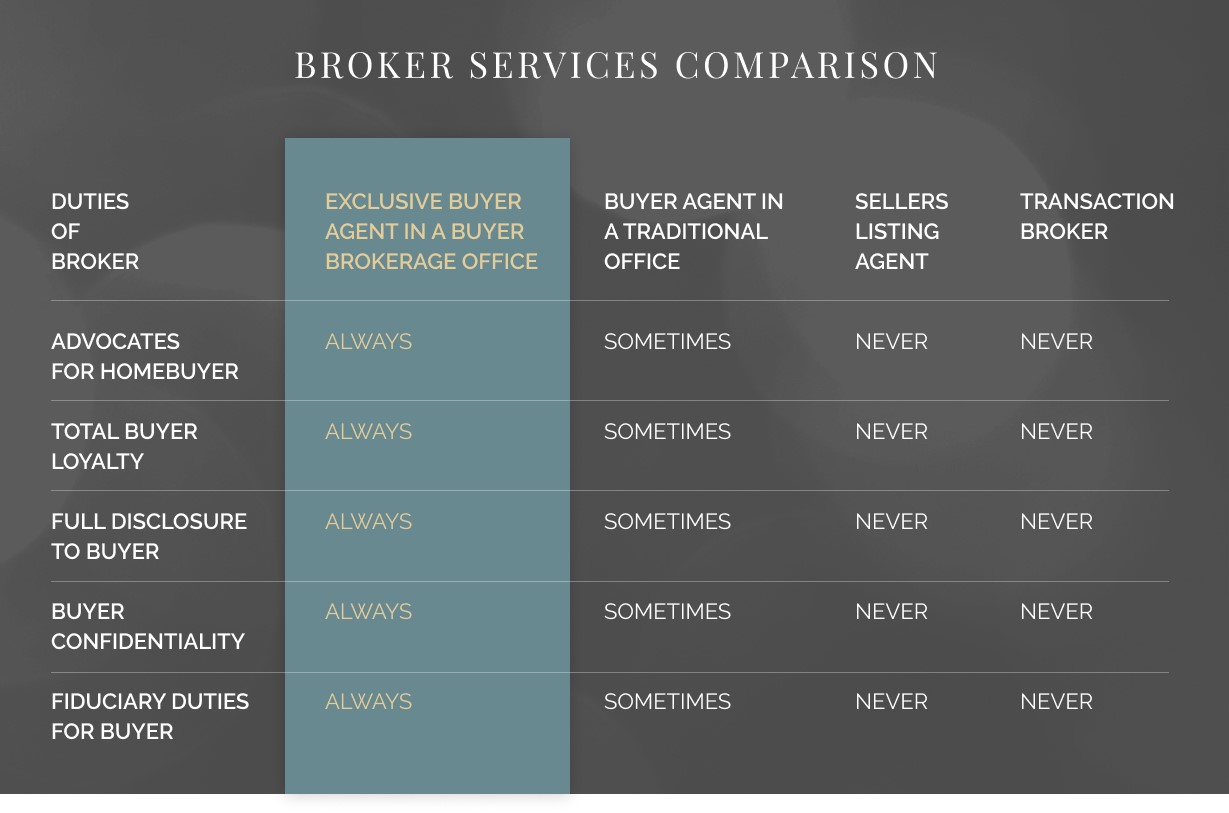 Would you like to talk to a Buyers Broker? Set up an appointment below.