Manasota Key Homes for Sale
Real Estate in Manasota Key Florida
Welcome to Charlotte County. Here you will find all homes for sale in Manasota Key Florida. We are a buyer's broker-only service assisting all buyers in finding their perfect home, condo or waterfront estate. Sign up for a property tracker to be notified when new listings in this city become available or contact us below to get a more personalized touch to your home-buying experience. We work only for the buyer so your interests and needs come first. Browse all Charlotte County homes for sale here or start the home buying process here.
Start here browsing all Manasota Key Florida Real Estate
Manasota Key Homes for Sale
December 10, 2023
About Manasota Key
Manasota Key, Florida: A Hidden Gem for Beach Lovers and Nature Enthusiasts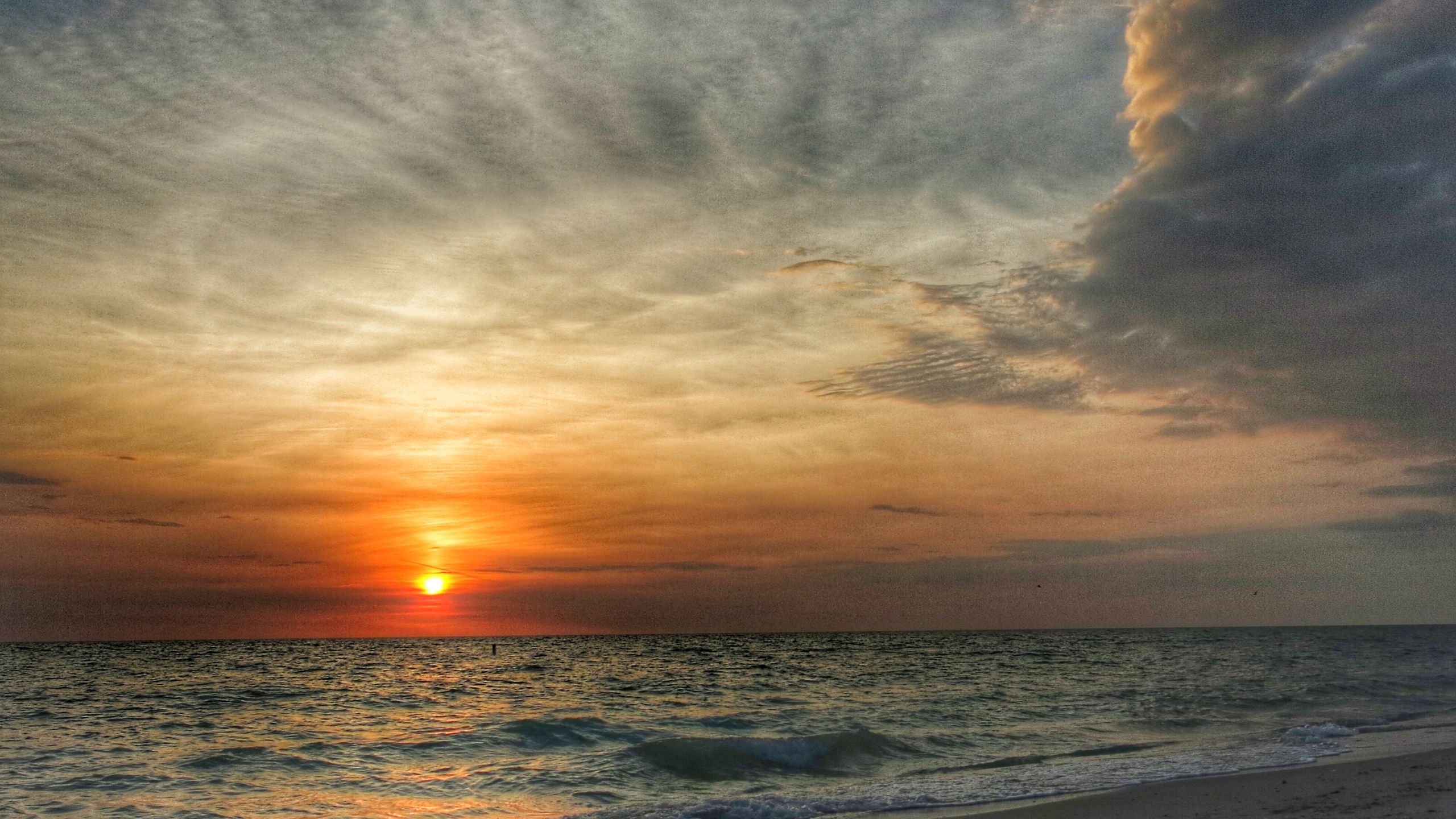 Nestled along the Gulf of Mexico in Charlotte County, Florida, Manasota Key is a charming and lesser-known beach destination that offers a serene escape from the hustle and bustle of more crowded beaches. This 11-mile-long barrier island is a hidden gem, boasting pristine shorelines, abundant wildlife, and a relaxed atmosphere that beckons visitors to unwind and connect with nature. In this article, we will explore the various aspects that make Manasota Key a unique and attractive destination, including its convenient transportation options, the best places to visit, schools in the area, and the real estate landscape.
Convenient Transportation
One of the many advantages of visiting Manasota Key is its accessibility. The region is well-connected to several international airports, making it easy for travelers to reach this coastal paradise. Sarasota-Bradenton International Airport and Southwest Florida International Airport are both convenient options for those flying in from out of town.
Once you arrive on the island, getting around is a breeze. You can explore the picturesque streets and beachfront areas on a bicycle or venture out into Lemon Bay with a rented boat, offering a unique perspective of the island's beauty. If you're looking to explore nearby towns and attractions, car rentals are readily available, providing you with the flexibility to go where your heart desires. Additionally, there are public transportation options that make it convenient to hop between Manasota Key Resort and neighboring communities.
Within a Day's Drive
Manasota Key serves as an ideal base for exploring the surrounding areas of Southwest Florida. You have countless day-trip possibilities to explore the region's charm and attractions. Head north to Englewood, a charming coastal town known for its vibrant arts scene and beautiful beaches. Here, you can soak in the local culture and enjoy the picturesque shoreline.
Venture south to the historic and cultural haven of Venice, where you can stroll along the Venice Beach boardwalk or explore the enchanting Venetian Waterway Park. Further down the coast, Boca Grande awaits with its timeless charm, offering a glimpse into Old Florida's elegance and rich history.
Nature enthusiasts will be delighted to discover nearby parks like Stump Pass Beach State Park and Oscar Scherer State Park. These parks boast hiking trails, wildlife encounters, and breathtaking scenery, providing a perfect complement to your Manasota Key getaway. Whether you're seeking cultural experiences or outdoor adventures, Manasota Key offers a wealth of unforgettable day-trip experiences for every taste.
Manasota Key Beaches
Manasota Key is renowned for its pristine and secluded beaches, making it a haven for beachcombers and relaxation seekers. Several hidden gems along the coast provide the perfect backdrop for your beachfront escape. Some of the noteworthy beaches in the area include Manasota Beach, Blind Pass Beach, Englewood Beach, and Stump Pass Beach.
Manasota Beach stands out as one of the least crowded beaches in Sarasota County, offering visitors the opportunity to bask in the beauty of a seemingly private beach. With convenient beach-access parking, picnic shelters, boat ramps, and paved trails, it caters to various levels of beachgoers, from those seeking a peaceful dip to those looking to spend the entire day in beachfront bliss.
Blind Pass Beach, also known as Middle Beach, offers similar amenities and more. While it lacks lifeguards on duty, it's a fantastic spot for fishing, kayaking, and exploring the trails weaving through the mangrove forest.
Englewood Beach, a more popular destination, may lack the deserted-private-beach vibe, but it boasts stunning shoreline views and standard beach amenities, albeit with more crowds and paid parking.
For those who crave the ultimate seclusion, Stump Pass Beach awaits at the southern tip of Charlotte County. This practically deserted beach can be reached by boat or by foot from Englewood Beach. Each of these beaches possesses its unique Gulf Coast flavor, catering to discerning beach-lovers and ensuring that every visitor finds their ideal spot along the shoreline.
Manasota Key Things to Do
Beyond the sandy shores, Manasota Key offers a treasure trove of ecological wonders for nature enthusiasts to explore. Stump Pass Beach Park, situated at the southern end of the island, serves as an idyllic spot for hiking, picnicking, and wildlife-sighting expeditions. Here, you might be lucky enough to catch a glimpse of a dolphin, West Indian Manatee, or a Loggerhead Sea Turtle—Manasota Key is one of the world's most concentrated spots for Loggerhead Sea Turtle sightings in March.
If you're eager to explore the hidden treasures of Manasota Key's living landscape and waters, consider hiring Lemon Bay Tours. These professional adventurers can lead you on guided paddleboard or kayak excursions, offering a close-up view of the sea floor and the opportunity to discover the area's most fascinating hidden wildlife spots.
For those seeking a more active role in their beachfront adventures, Englewood Beach Parasailing provides a unique opportunity to view the stunning coastline from the perspective of seabirds soaring above. Alternatively, you can rent paddleboards from SUP Englewood or Beach Road Watersports, allowing you to explore the tranquil waters of the intercoastal and Gulf waterways at your own pace.
If you prefer to keep your feet on dry land, Oyster Creek Golf Club offers a picturesque golfing experience, while hiking and biking enthusiasts can explore the scenic Manasota Key Road. Whether you choose to get wet or stay dry, Manasota Key offers a plethora of options for a lively afternoon of outdoor recreation.
Dining and Nightlife
As the sun sets over Manasota Key, it's time to unwind and savor the local flavors. Several dining and nightlife options offer the perfect setting to enjoy a leisurely evening or early sunset by the beach.
For a relaxed Tiki-style experience with a touch of Manasota Key's distinct flavor, consider visiting the White Elephant Pub, where you can enjoy live music by the water while savoring their signature blue cheese burgers. Alternatively, Sandbar Restaurant and Tiki Bar provide a delightful ambiance, complete with cold beers and delectable lobster rolls and shrimp tacos. Both locations often feature live music, adding to the laid-back beachside social vibe that Manasota Key is known for.
Manasota Key's deserted beach vibe seamlessly translates into a private and exclusive atmosphere where you can unwind and create lasting memories.
Real Estate on Manasota Key
Manasota Key's real estate landscape is as diverse as its natural beauty. The island offers a range of housing options, from quaint cottages and beachfront condos to luxurious waterfront estates. Whether you're looking for a vacation home, a retirement retreat, or a year-round residence, Manasota Key has something to offer.
Many properties on Manasota Key boast direct beachfront access, allowing residents to wake up to the soothing sounds of the Gulf of Mexico and stroll along the pristine shoreline at their leisure. Waterfront homes on Lemon Bay offer stunning sunset views and access to boating and fishing opportunities.
The real estate market on Manasota Key is known for its stability and desirability. Properties here are often in high demand, making it a sound investment for those looking to purchase a piece of paradise. The island's tranquil ambiance, coupled with its convenient proximity to nearby towns and amenities, adds to its appeal as a sought-after real estate destination.
Schools on Manasota Key
For families considering a move to Manasota Key, it's essential to explore the educational options available in the area. The island is served by several schools in the Charlotte County School District, ensuring that children receive a quality education.
Elementary schools such as Englewood Elementary School and Vineland Elementary School provide a solid foundation for young learners. For middle school students, L.A. Ainger Middle School offers a comprehensive curriculum, while Lemon Bay High School caters to the educational needs of high school students.
In addition to the public school options, there are also private schools and educational centers in nearby communities, offering parents a range of choices to suit their children's specific needs and preferences.
Conclusion
Manasota Key, Florida, is a hidden gem that offers a unique blend of natural beauty, serene beaches, and convenient access to nearby attractions. Its secluded and pristine beaches provide the perfect backdrop for relaxation and exploration, while the island's rich ecological wonders cater to nature enthusiasts.
Contact Your Buyers Broker of Charlotte County