Snell Isle Homes for Sale
Welcome to Snell Isle, a luxury home community in St. Petersburg Florida on the shores of Old Tampa Bay. This neighborhood centers on Snell Isle Boulevard named after the developer C. Perry Snell, who moved to St. Petersburg in 1900 and began building and developing properties in this upscale community. The community is also home to the Renaissance Vinoy Golf Club and Resort, a National Historic Place and a memorial dedicated to the original developer.
Snell Isle Homes for Sale
November 28, 2023
$2,395,000
Med. List Price
St. Petersburg Neighborhood
More on Snell Isle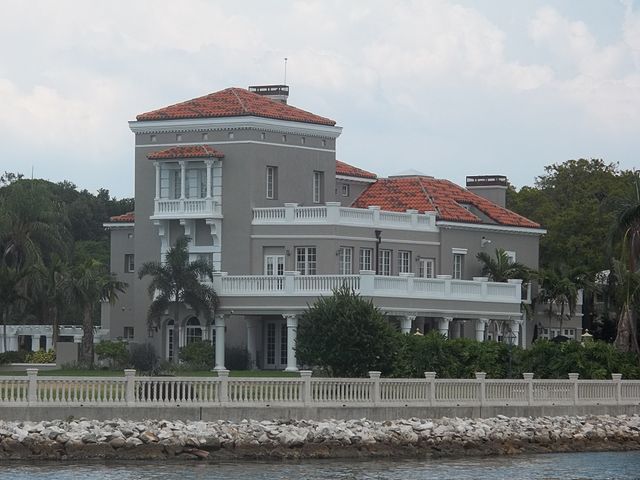 Nestled between Eden Isles and the historic old Northeast part of St. Petersburg just east of 4th St.N,, this upscale community features waterfront properties on Tampa Bay and Coffeepot Bayou. Home to about 2400 residents, Snell Isle has been rated one of the best places to live in Pinellas County. This dense, suburban environment where most residents own their own homes features tons of parks and is ideal for young professionals, families, and retirees.
Snell Isle is perfect for the custom home buyer. Residents enjoy homes with European style architecture coupled with a Florida waterfront elegance. This is one of the first-ever waterfront neighborhoods in the St. Petersburg area and enjoys tropical surroundings with tranquil, waterfront views. Many waterfront homes offer boat docks, beautiful parks, and luxury custom properties.
Snell Isle is situated between a private golf club and Tampa Bay. The original developer, C. Perry Snell, enjoyed the European style architecture and elegance and his perspective can be seen through many of the historical homes on the islands. Residents are just five minutes north of downtown St. Petersburg and the Isle is accessible by the Snell Isle Bridge and the Shore Acres Bridge.
Snell Isle is renowned for its rich history and its tight affiliation for various nearby clubs including the Renaissance Golf Club, the Snell Isle Marina, and the St. Petersburg Women's Club.
Renaissance Vinoy St. Petersburg Resort & Golf Club
This is one of the nation's premier golf courses offering a sense of independence, historic elegance, and modern design. Whether you are simply enjoying a day out on the golf course or experiencing a vacation of a lifetime, this beautiful resort nestled in the center of the island features an award-winning hotel just seconds from Vinoy Park, Dali Museum and Tropicana Field. Residents have several dining options as well from American steaks to sushi, historic ballrooms and venues, and of course, the award-winning golf, spa, fitness center, and resort-style swimming pool. Whether you're here for a venue event, enjoying a round of golf, relaxing at the upscale spa, or enjoying a romantic dinner, residents of Snell Island don't have to travel far for elegant entertainment.
St. Petersburg Women's Club
This Snell Island club was formed in 1913 and is an all-volunteer, nonprofit organization, which hosts a number of family and community events. It is considered an upper echelon club on the island. "The club has staunchly held true to our founding objectives, evidencing social conscience, civic responsibility, and educational progress along with cherished ties of friendship. We continue to preserve the past while planning the future!" [St. Petersburg Women's Club]
Water Club in Snell Isle
Located at 1325 Snell Isle Blvd. is the luxury condominium complex of the Water Club on Snell Island. Nestled within the residential neighborhood just over the bridge from downtown St. Petersburg, The Water Club features to nine-story waterfront towers and 11 two-story villas lining the prestigious Snell Isle Boulevard. These homes offer open floor plan concepts, high ceilings, gourmet kitchens, kitchen islands, and elegant master suites.
Residents of the Water Club enjoy a variety of amenities including a waterfront pool deck, meeting rooms, secure parking, and expansive waterfront Marina with deep harborage and direct access to Tampa Bay, spa, restaurants, and more.
Snell Isle Marina
Open to the public, the Snell Isle Marina is also home to the St. Petersburg yacht club and features a tackle store, snacks, refreshments, and access to waterfront activities including paddle boarding, kayaking, and sailboating. The club at Snell Isle Marina is a neighborhood favorite.
Activities and amenities on Snell Isle
The island itself has two churches, two schools, and a shopping center along Snell Isle Boulevard. Downtown St. Petersburg is less than 10 minutes with additional grocery stores, markets, museums and entertainments. The Tampa International Airport and the St. Petersburg Clearwater International Airport are about 10 to 20 minutes from Snell Isle.
Snell Isle Schools
Residents of Snell Isle are part of the St. Petersburg school district and are assigned to the North Shore elementary school, the John Hopkins middle school, and the St. Petersburg high school. The St. Petersburg high school has excellent reviews and ratings and is about 3 miles from most homes on Snell Isle.
Snell Isle Real Estate
Travel over the Snell Isle Bridge and you'll instantly feel like you're in the most quintessential Florida upscale neighborhood. Lush landscaping, private golf club, and water views abound and the island is known for its waterfront estates and an eclectic mix of homes on the interior island, condominiums, and waterfront properties. Homes are typically priced from $750,000 up to $8 million or more based on size, condition, location, and amenities.
Ready to live on Snell Isle?
Here's what locals have to say about life on Snell Isle:
"I generally like the older, Spanish-style architecture of many of the older buildings of my neighborhood. Many of these houses are being torn down and replaced with expensive, modern housing. I love my neighborhood, however it's important to hold on to the history and charm of the older homes." - Niche.com
For more information on Snell Isle homes for sale, waterfront properties in St. Petersburg, or to schedule a showing or virtual tour of any home or real estate on Snell Isle, contact our office today. We are Buyers Brokers of St. Petersburg and can help you find the right home at the right price.
Contact Buyers Broker of Florida
SOLD Listings in Snell Isle
November 28, 2023
$1,100,000
Med. List Price